About Telemedicine App
Telemedicine app covers the standard set of lifestyle and general health issues. The focus of this platform is physical fitness, a healthy diet, lifestyle improvement, as well as a variety of out-patient medical consulting needs that don't require an in-person medical diagnosis.
Zapbuild designed and developed Telemedicine mobile application platform. It has a patient-controlled group consulting features whereby the user can create a group of health advocates and medical experts to consult with. This telehealth app features video, audio, and text-based communication. Patients pay online, their health information documents are shared securely, and health experts can write e-prescriptions.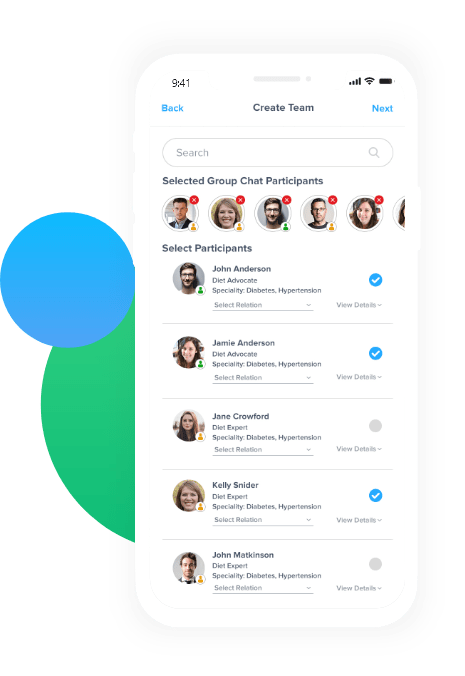 Key Needs And Challenges
Real-time online communication between multiple parties and across a wide variety of mobile devices
HIPAA compliance for sharing patient health information in a secure manner
Dynamic billing options to be specified by each health expert
Processing on-demand payments securely and subscriptions automatically
Personalized push notifications containing recommended health tips to patients
Dynamic content management from the backend panel
Finding expert custom healthcare app developers
Why Client Chose Zapbuild
The client wanted to launch a telehealth app for his own niche healthcare consulting idea. Although, there are plenty of off-the-shelf healthcare applications available in the market – none of them fit the client's business needs and goals. The client was looking for a custom telehealth and telemedicine app development company and chose Zapbuild because he found a team that-
Has a vast experience in developing custom healthcare software solutions
Provides end-to-end software consulting, design, development, testing, launching, and marketing services
Has backing of over 200 technical architects and business analysts to make successful apps
Provides post-launch maintenance and service support
How We Delivered A Successful Telemedicine Application
To transform their idea into a successful application, Zapbuild designed and developed a custom telehealth consulting application from start. We implemented –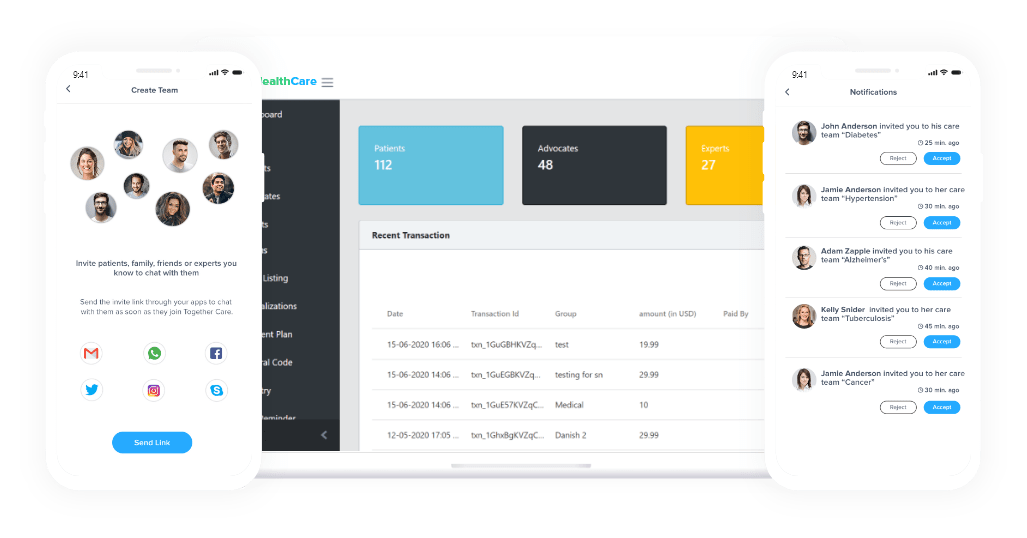 HIPAA compliance
The whole platform, including the frontend mobile app and backend web admin panel, are made to be fully compliant with HIPAA regulations.
Freemium and Payment modes
The app can be used for free which provides limited options. For users who want to unlock more features there are monthly subscription options.
GraphQL based architecture
This made mobile app data response time much faster, and enabled more fluid and smooth real-time communication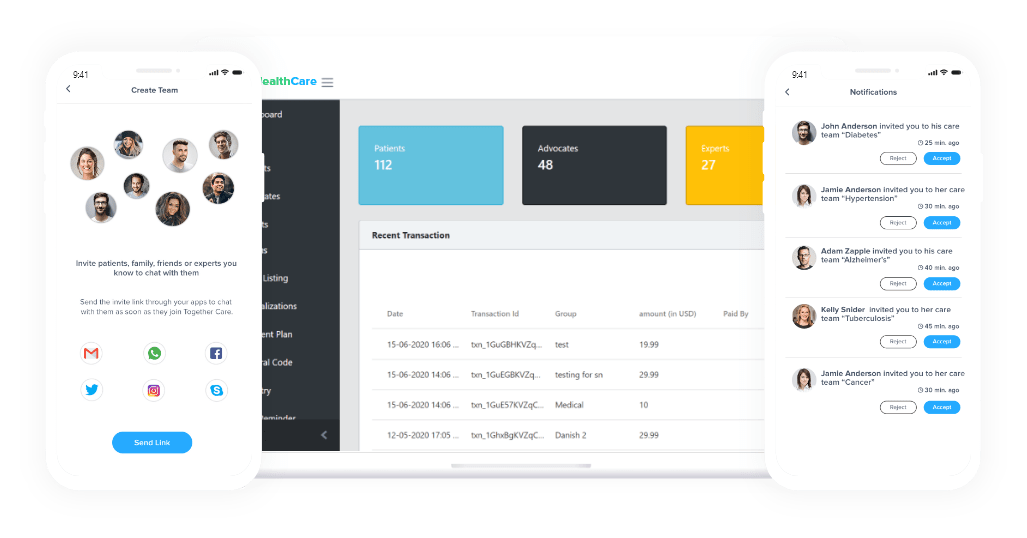 Dynamically managed content
There are many elements in the app, such as payment plans, static pages, notifications, etc., that can be managed dynamically through the admin panel.
Personalized recommendations and tips
The app learns from user preferences and can automatically provide them healthcare tips.
Digital Marketing
All round online brand visibility building, lead generation to bring onboard specialists and advocates, and boosting app installs by users.
Previous
Next
Patient and Health Advocate App Flow
How it works for the Patients and the Health & Lifestyle Advocates

Download

Signup

Dashboard

Browse Experts

Create Experts Care Team

Communicate via Video/Text chat
Healthcare Specialist App Flow
How it works for the Healthcare Consulting Specialists

Download

Contact Admin

Admin Verification

Specify Service Type and Cost

Join Patient Care Team

Communicate via Video/Text chat
How do you want your healthcare app to work? You can schedule a free, no-obligation meeting with our business analysts.
Get in touch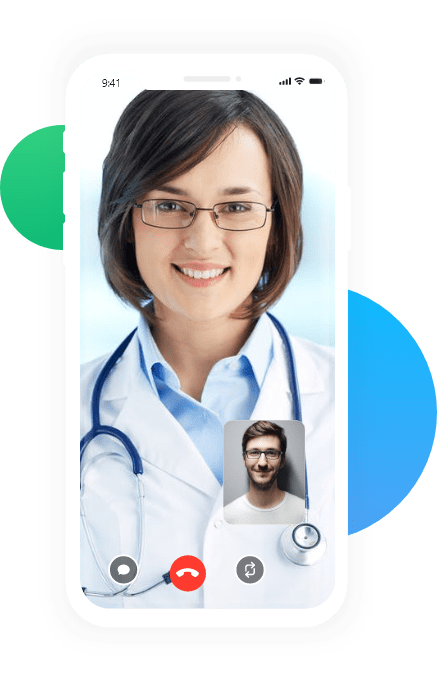 Live Video Consultation With The Experts & Advocates
Challenge: A basic feature of any telehealth/telemedicine is live video consultation. However, most off-the-shelf apps work only on modern mobile devices with a fast internet connection. The client wanted real-time communication to work smoothly on all smartphones even with slow internet connections.
Solution: We implemented GraphQL based architecture that made data requests more streamlined with each API hit. This made app response time much faster as compared to the traditional approach. In addition to video consultation, we implemented audio-only and text-based live chats as well so that users using low-end smartphones and low-speed internet connections can also use the app. This made the app incredibly successful with nearly 21% of the patients using non-video modes for consultation.
Boost Usability of Your Healthcare App >
One-on-One and Team Consultations
Challenge: Implementing a 1:1 doctor-patient consultation is easy. However, the client's business idea required creation of consultation groups that can be managed by patients but the experts and advocates would be able to specify their availability times and prices.
Solution: We made it easier for patients to be able to create a team by adding one or more advocates and specialists. The algorithm automatically identifies availability times and suggests the schedule accordingly. Patients get first half hour consultation free and are subsequently charged automatically based on the consultation rates specified by the experts.
Improve Your Consultation & Appointment Scheduling >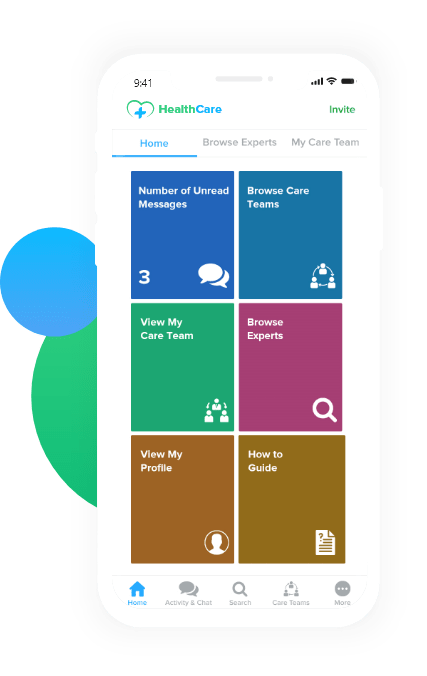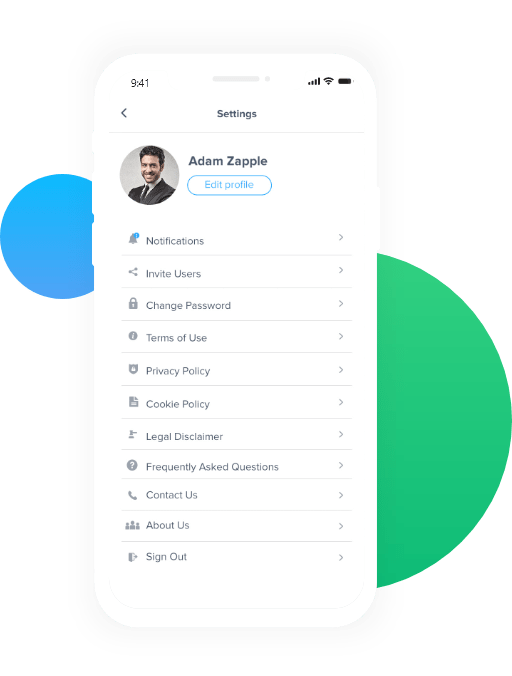 Full Healthcare Regulatory Compliance
Challenge: Violation of healthcare compliance can lead to stringent penalty and disciplinary measures. The client wanted 100% compliance in accordance with HIPAA regulations.
Solution: Having years of healthcare software development, HIPAA compliance was easy for us to implement. The whole platform was developed to ensure patient health data protection. We implemented industry standard encryption along with authentication & authorization protocols for health data storage and transfer. Patients have complete control over which of their electronic health reports they want to share, with whom, and for how long.
Make Your Healthcare App HIPAA Compliant >
Boosting Revenue and Achieving Profitability
Challenge: The biggest question every start-up faces is how soon their business can become profitable. The client had limited capital to invest but was unsure how to make a lot of users use the app for free and yet be able to generate revenue.
Solution: With guidance from our business analysis team, the client agreed to go the freemium route with his app. We implemented the free plan such that it would provide all features to the users for a limited time, and after that it would limit the functionality. The users can also either pay a monthly subscription fee or pay on-demand as per their need. This has brought a lot of users who started to use the app for free, and then kept on using it because they found the app's telehealth consultation features very useful. This has increased the app revenue by up to 28% month-on-month and now the client has achieved profitability.
Improve Your Telehealth App Revenue >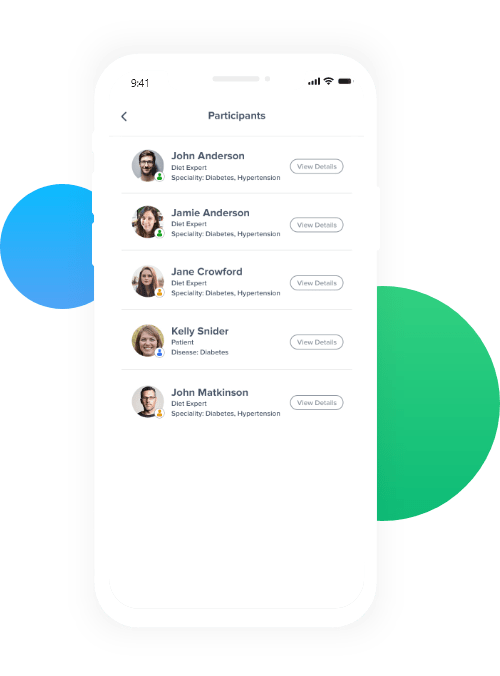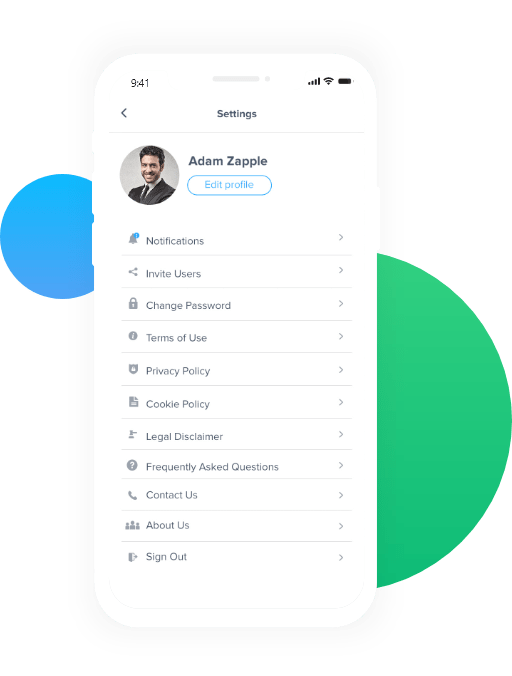 Dynamic Content Management & Engagement
Challenge: The user-interface of most applications goes stale after a while if the content and elements in the app are not updated regularly. The client wanted the ability to edit the existing elements and add more content items dynamically without affecting the overall user-experience.
Solution: We made the user-interface of the app dynamic such that all the content can be easily edited from the backend admin panel. Content placeholders and elements can be added, removed, edited, or moved to a different location as and when required. The client is able to display featured elements on top, flash limited period offers, and change content placement easily. This increased interaction along with personalized recommendations have increased repeat user rate by up to 33%.
Engage and Retain Your Customers >
Expanding Reach & Building Significant User-Base
Challenge: With the help of comprehensive digital marketing, focusing primarily on brand visibility building and lead generation, we got thousands of healthcare experts and advocates onboard, and boosted app installs by patients.
Solution: With the help of comprehensive digital marketing, focusing primarily on brand visibility building and lead generation, we got thousands of healthcare experts and advocates onboard, and boosted app installs by patients.
Grow Your Healthcare Business Online >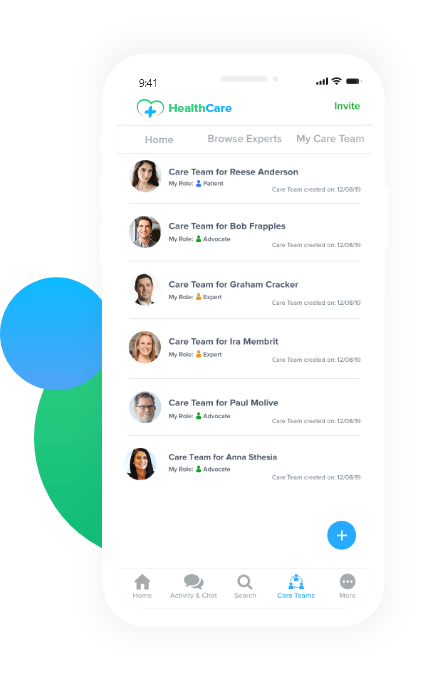 Results
Launching a telehealth / telemedicine app in an already saturated market wasn't an easy decision to make. However, with the right technical guidance and focused marketing strategies, telehealth was able to build a profitable telehealth platform in record time. This goes to show that every niche online business idea can be made successful by adopting the right approach. Owing to this, this app has been able to –
Boost app installs by up to 1.5X across the board
Bring onboard thousands of specialists and advocates
Increase revenue by up to 28% month-on-month
Increase repeat customer rate by up to 33%
Need To Launch Your Own Profitable Telehealth Consultation App?
Get in touch with our healthcare software experts to know how to get started