The development of new technologies has dramatically altered how people acquire and handle information. Today, online learning (eLearning) is the most cutting-edge approach to disseminating educational and training content. For those unfamiliar with the term, "E-Learning" refers to utilizing various forms of digital technology and electronic tools to improve the educational experience.
The online delivery of learning material is not inferior to its usage in a classroom context. The use of dynamic elements like interactive software and engaging visuals has made learning more exciting using online Learning Management Systems (LMS).
Due to its time and cost savings compared to more conventional training techniques, learning management solutions have been embraced by a wide range of businesses and organizations throughout the globe.
The eLearning industry is expanding rapidly and is expected to reach $325 billion by 2025. Since training is an ongoing process in every industry, e-learning is the most cost-effective solution since it requires a single investment and can be used again to educate a large workforce.
Here are a few examples of how businesses from different industries can benefit from using eLearning solutions.
Healthcare Industry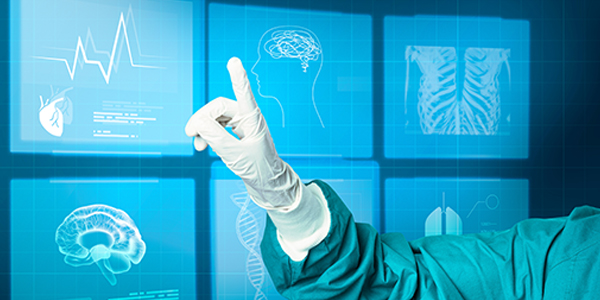 Due to its efficiency, versatility, and simplicity, eLearning has gained popularity. The healthcare industry's contributions to patient care and survival are crucial. Because of this, it is essential for anyone working in the healthcare industry to keep up with the most recent advances in diagnostics and treatment methods. That's why E-learning is so important in the healthcare industry.
In the healthcare industry, training and dedication are both essential. A healthcare learning management system, which encompasses a wide range of tools like web-based training, interactive lectures, scenario-based videos, and gamified classes, is well-suited to addressing this sort of difficulty.
There are several ways in which the healthcare industry might profit from eLearning. For example, medical professionals and pharmaceutical sales representatives can be trained remotely, allowing more time for patient care and healthcare innovation.
Look at these five real-world use cases of E-learning in the healthcare sector.
Train staff & employees to enhance their professional skills.
Create a suitable online training course and make it available to all new hires.
Provide distributors and end customers with product training.
Provide compliance training regularly to keep informed of rules.
Maintain regulatory compliance via frequent compliance training.
Provide Low-Income Countries with Accessible Training.
Retail Industry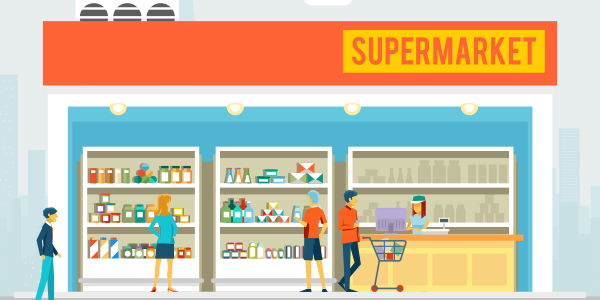 In 2021, the global e-learning market was sized at almost 315 billion U.S. dollars and it continues to grow rapidly. These days, businesses in the retail sector often choose many training programs to educate their staff on various parts of their professions. Due to the high proportion of retail personnel interacting directly with consumers, they must get proper training. For instance, the front-line sales team must be well-versed in corporate procedures, product specifics, and effective sales techniques.
The emphasis now is on creating a staff that is not just focused on sales but intent on gratifying the client with high levels of customer service to adapt to the changing corporate climate and the growing popularity of online shopping. That's why providing them with the education they need is crucial. And this is especially required for chain brands spread across multiple geographical locations.
As an innovative approach to training, the retail learning management system fills this need by providing high-quality training for a fraction of the expense of more conventional forms of training.
Here are some of the benefits of adopting eLearning solutions for the retail industry:
Effectively instructing employees on how to use inventory management software.
Coaching employees about security compliance
Teaching retail professionals about quality assurance automation
Helping retail companies build successful retail teams
Cutting down costs
Training on diverse topics
Tracking learner performance
Learning anytime, anywhere
Education and Coaching Industry
According to a report published in Pearson, "When asked about the formal education system, nearly eighty percent of respondents said they were optimistic that online learning will increase access to quality education. Virtual education is expected to account for at least 40% of the future business learning framework, with some predicting it could account for as much as 90%."
The educational sector, like many others, has been making a long-term transition to a digital-first model. Since COVID, digital transformation in the education sector has been gaining steam, and now we are seeing a true e-learning revolution as it unfolds before our eyes. Even in the USA, 73% of students want to continue taking online classes after the pandemic.
So far, the eLearning experience has shown various potential future paths for online education. Whether you're educating school students, coaching business owners, or teaching performing arts, the goal should be to use technology to build upon what works well in the current educational setting.
Because people are spending more time at home than ever, online courses have become essential for learning new skills. In addition, traditional methods of imparting knowledge in a classroom have given way to more tech-based methods. As a result, registration in online courses has increased dramatically, and this trend is expected to continue.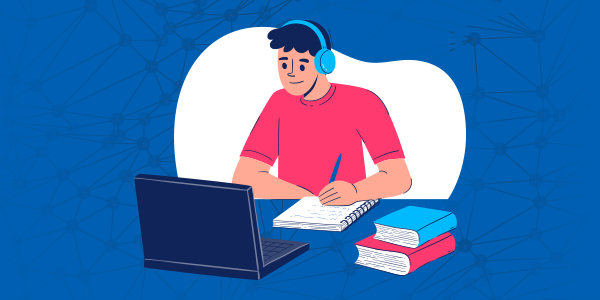 Here's how education businesses and organizations can benefit from applying eLearning solutions to their processes:
Offers the ability to strengthen employees' performance while working remotely.
Makes online learning a cost-effective solution for education or training.
Reduce training time, allowing organizations to their employees without falling behind significantly in their work.
Takes control of the progress of students.
Helps educational institutions modify and update content on the spot, without having to incur printing costs, just by a few clicks.
Allows all efforts to be concentrated on creating the best possible learning experience, where it becomes more of a pleasant experience than a task.
Banking & Finance Industry
The financial services industry deals with highly confidential data that must be handled with the utmost care. The banking industry, for instance, processes customers' cash, credit, and other electronic financial data. Therefore, in the banking industry, competent personnel is always essential for improved efficiency and reduced operational risks.
Employees at banks and other financial institutions, as well as those in government and corporate finance departments, may benefit from eLearning to stay up with the ever-changing nature of their field. Employees' time is limited; therefore, an online learning management system for the financial services industry is a better option than classroom instruction since it requires less attention and effort.
In the present scenario, the most sought-after use cases of eLearning in the banking and finance industry are product training (gamified quiz about your banking product), compliance training (cybersecurity test), sales training (webinar with sales experts), onboarding (integrated policy attestation and library), and technology training (library with guidelines and demo videos).
Here are some of the many benefits of eLearning for banks and financial institutions:
Reduce costs on training banking staff.
Provide better privacy and control
Provide Efficient and Timely Feedback
Adapt to dynamic industry changes
Gain insights into training effectiveness.
Transportation Industry
Demand, communication, recruiting younger people, and training are undoubtedly four of the most important. Transportation must seek to overcome these obstacles in the present to ensure Workforce Success and future growth. And this is where a well-implemented transportation learning management system can help the industry.
Preventive Transportation made it simpler to make online courses and training accessible to operators to facilitate their professionalization. This led to a change in the training plan for the transportation sector.
Here are 5 benefits of E-learning for the transportation industry:
Impart knowledge and training on DOT compliances
Make it possible for employees and workers to learn whenever and wherever they want.
Allows employees to choose from a selection of courses, training, and certifications for various subjects and applications.
Reduces costs associated with the conventional academic transfer.
Access to cutting-edge tools and materials, such as discussion forums, webinars, examples, videos, and articles, will aid with knowledge reinforcement.
Acquire specific information from experts and specialists in the subject.
Conclusion
Online education can remove the monetary and geographical constraints that have prevented all people from receiving a quality education. It can provide access to education for a wider range of workers at a lower price, benefiting businesses of all sizes throughout the globe.
The recent turmoil in the world economy has awakened everyone to the potential of online learning and its important role in ensuring the interchange of information across borders, industries, businesses, and every layer of society.
Receive Expert Insight By Email
You can receive more such insights, ideas, and solution recommendations from our IT experts – directly in your email, absolutely free – by subscribing to our blog.
SUBSCRIBE NOW