A learning management software or application has become an essential tool for many organizations in recent years. When a company wants to ensure that its workforce is completely compliant and it is able to deliver results as per industry standards every time, they seek the help of a mandatory training and robust tracking platform that can be remotely monitored and controlled.
An online enterprise learning management software used for compliance training will let your organization gain detailed insights through comprehensive reports.It provides the ability to analyze data and identify any knowledge gaps that their trainees and employees might have, all the while prescribing remedial training as well.
Compliance – A Necessity That Can Be Facilitated With LMS
When you think about investing in a compliance learning management software, it is just like any other LMS – except that it has a few features that set it apart from the regular e-learning platforms. These features and tools are designed especially to focus on training programs that make your employees compliant with the various existing industry standards and also the upcoming and highly preferred trends and prerequisites that will allow your business to stay relevant and functional in the future.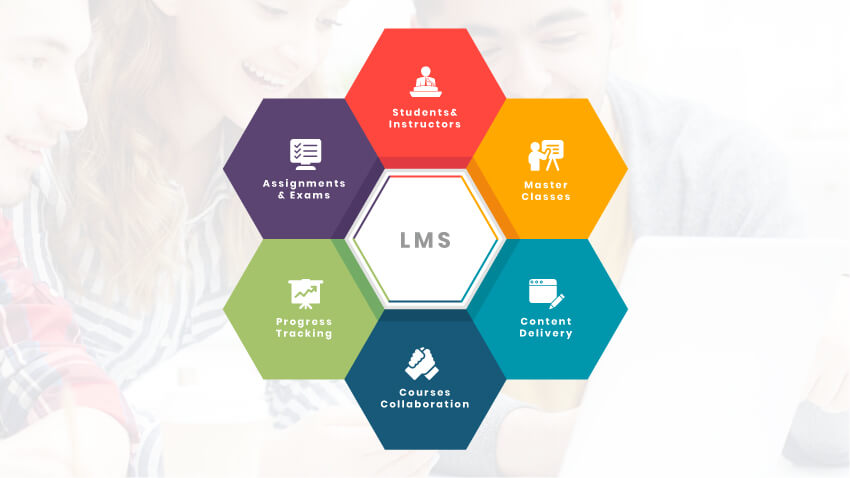 But Why Exactly Should You Deploy LMS For Your Compliance Learning Needs?
A modern enterprise learning management system makes it easy for you to track employees and their completed compliance training
You can monitor their progress at every level and create useful reports and draw analytics based on their performance
You may also motivate learners to undergo easy yet mandatory compliance training
A highly responsive and easy to use learning management system lets you set deadlines and alter them according to your needs and inform the users about the same on the go
You can also automate reminders and notifications and also speed up e-learning course deliveries to the right learners
A reliable compliance training management system will be able to incorporate illustrations and animations and several case studies and scenarios to constantly keep the users engaged
You may also provide a digital certificate to the learner the moment they complete their compliance training and may also inform them of any recertification processes that they might need in the future
So, What Features Should We Be Looking For In A Compliance LMS For Your Business?
User-Friendly Layout And Design
The enterprise LMS that you pick should be easy to use and intuitive for both employees and compliance manager. A clean and personalized user interface that makes learning easier is something that everyone seeks. Other than this, it has to be uncomplicated, engaging and should make it simple for you to assign content and manage communications.
Smart Reporting Tools
When companies are required to provide transparency regarding compliance training, smart reporting tools help them meet the regulations of the government.They are also able to meet industry standards and requirements for certifications by constantly reporting and performing analytics functions.
Complete Transparency
If you are able to pick an enterprise learning system that allows your employees to see their entire learning journey with complete analytics and reports, you can keep them engaged and aware of their progress and the pain points that they need to address.
Flexibility
You need more flexibility within your enterprise LMS system because your needs are going to change as time passes by. You will have to evolve as your company grows and as industry practices and prerequisites change. An LMS that can easily incorporate all these changes is the one you should pick.
Personalized Content
An LMS should be able to display and disseminate fully personalized content. Your entire content library has to be relevant and most current. It has to abide by your company rules and policies and has to have the terminology that your industry finds the easiest to relate to.
Seamless Integration With Other Systems
Systems like continuous professional development tracking and social media channels and various other tools should also be easily integrated into your enterprise training management system to make compliance training more fun and interactive.
Support For Multiple Languages
If you are a multinational company, your compliance training needs are going to differ according to the locations you are functioning in. This would necessitate incorporating regional and local languages and dialects in your e- compliance training modules.
Would you be cutting down on your costs and saving more time?
This is a very critical question and the answer to it is yes. You will be saving a lot of money and time when you are able to automate employee training and compliance certification remotely. In order for you to be able to launch a traditional compliance training program, you should be able to afford the following:
Instructors and their remuneration
Physical infrastructure for classrooms and projection rooms
Learning materials for every trainee in your organization
Travel expenses for employees and instructors
Learning tools such as whiteboards and markers and other peripherals
With a reliable learning management system, all these expenses can be brought under control.
Other than this, some of your employees might be on vacation or on maternity or sick leave which makes it difficult for them to attend a class in person. Cloud-based LMS systems address all these pain points and make it easier for your employees and trainees to access the learning material through mobile devices regardless of where they are located.
Cloud-based LMS – Why Is Everyone Talking About It?
Yes, everyone seems to be talking about cloud-based compliance training LMS which is arguably the most efficient form of managing employee training online. This kind of on-the-go training is going to completely eliminate the risk of data and compliance breach at the physical site where you might have to install your servers otherwise and have a dedicated team to manage them.
Cloud-based training management systems, on the other hand, are completely automated and data-driven. This means that you can automatically score the trainees and generate valuable reports on their progress which can be seen and assessed in real-time.
You may also draw analytics and essential comparisons of various learning materials and also gauge their performance and preference among your learners as well.
Final Thoughts
Do you know that millennials make up for a rather huge percentage of your workforce today? Any of your employees born of the late 80s are going to be suitable candidates for your online enterprise training management system. This transition from traditional to e-training platforms might be a little confusing and intimidating, especially if you have such a huge user base to cater to. You can benefit a lot from a digitization and custom software development partner like Zapbuild.
Recommended reading
Next generation learning environments technology trends transforming the learning management platforms
Receive Expert Insight By Email
You can receive more such insights, ideas, and solution recommendations from our IT experts – directly in your email, absolutely free – by subscribing to our blog.
SUBSCRIBE NOW