What Is E-Commerce?
By definition, e-commerce is simply known as commercial transactions that are conducted/carried out electronically/on the internet. When buying and selling goods takes place on the Internet, money is transferred online and sales are generated across online marketplaces, it is called e-commerce.
What Is M-Commerce?
M-commerce by definition is simply the extension of e-commerce. In this model, products/goods are sold through wireless mobile equipment. Your consumers own smartphones which they use to purchase your products on the go.
What Is An Online Marketplace?
An online marketplace by definition is also called an online e-commerce marketplace/website. It is a type of online portal where multiple third parties come together to provide products and services and the related information to willing consumers who visit this website to make purchases.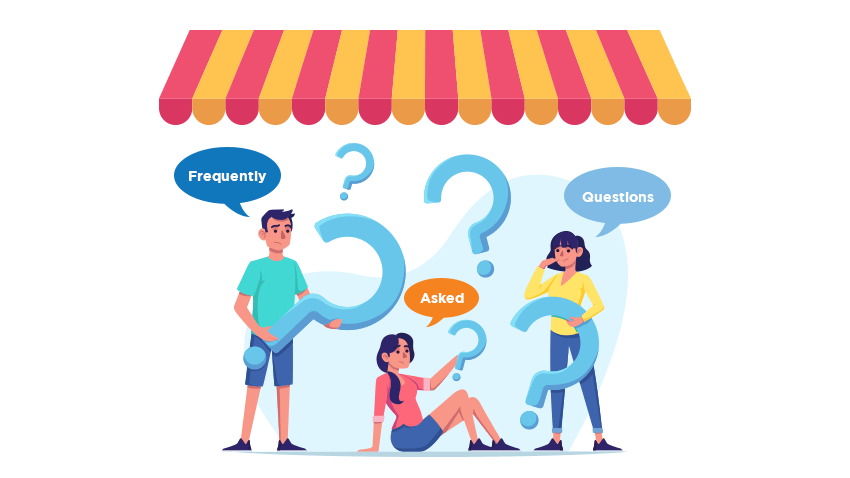 Why Is It Important That You Know More Than Just The Basics Of E-Commerce, M-Commerce And Online Marketplaces?
It is important to know more than just the basics of these concepts because your consumers do not have much time to go to physical stores and make purchases in person. They would rather open up their computers and mobile devices to access products and the leading brands from across the globe. You need to be able to provide them exceptional services whenever they require them. This is why you need to create a website that is more oriented towards sales and also reflects your level of expertise in e-commerce.
Now, there are plenty of other questions as well that are associated with these three concepts and we are going to shed a little light on what they are.
Who All Can Sell Online?
You are potentially qualified to sell online if you provide any form of products or services. If you are a retailer, you may choose to buy and sell physical goods online either to other businesses or to the final consumer.
What Does The Startup Cost Of Any Online Selling Initiative Comprise?
Whether it is an e-commerce website or m-commerce platform, you will have to consider the following costs as a standard of any basic startup:
Scalable and responsive website design
Seamless and uninterrupted internet access
Cost of providing the product or service to the customer
Cost associated with the acquisition of the desired ecommerce platform
Internet marketing processes of professionals that are usually outsourced
Can You Learn To Sell Your Products And Services Online?
Yes, you can either go for the trial and error technique or opt for a formal training in selling your products and services online.
Trial and error comprises self-taught expertise and self-driven coaching that can be initiated through online tutorials. This approach might take a lot of time, effort and energy on your part.
If you choose a formal training module, you will be learning the most relevant online marketing skills from a trained expert. This is going to save you a lot of time, effort and money.
When I Venture Into Any Online Marketplace, Will There Be Any Limit To The Size Of My Product/Service Or Customer Database?
Absolutely not! There is no limit to your product or service size or your customer database. You can add unlimited products and catalogues to your product portfolio. You can grow your customer base as you grow your business. There is no restriction to growth and prosperity in the online scenario.
Is There A Specific Way To Promote Your Ecommerce Website?
No, there is not one but several ways to promote and market your products and services as well as your e-commerce website.
Make sure that the address of your website is present in each and every one of your marketing copies.
A call-to-action button should be included in each one of your advertisements.
Don't forget to register with the leading search engines without fail
It is also very critical to optimize your websites and all its content to enhance its visibility among your users.
How Will You Be Able To Turn Your Browsers Into Your Loyal Customers?
This is a critical one. Creating just a website is not going to be enough. You have to let your visitors see your products the first thing they land on your landing page. Do not make the mistake of hiding your products and offerings behind complicated marketing copies. Remember to make a specific page for your terms and conditions so that your consumers can refer to it as they make a purchase. Always provide your contact details and other information such as return/exchange policies at the end of the page. This will make important information easily accessible to your visitors and would make them want to return to you.
How Important Is The Security Of An Ecommerce Website/Online Marketplace?
Today, instances of cyber crimes and data theft, virus attacks, malware attacks, ransomware and many other internet security risks have become commonplace. As the owner of an e-commerce or m-commerce marketplace, you need to understand the three-dimensional nature of Internet security. All the information collected by your website regarding your users needs to be treated with confidentiality, integrity and is to be made available whenever there is a need to access it. Make your transactions secured and watertight. You need to take extensive measures to ward off any hackers and prevent other data thieves from gaining access to your confidential data. Invest in a strong and reliable firewall along with unbreakable encryption methods.
Final Thoughts
If you are aspiring to open up your very own online marketplace or want to venture into e-commerce or m-commerce, knowing the answers to these questions is just the first step. You need to make your customers aware of your offerings and keep them glued to your e-commerce/m-commerce platform. You want to keep them returning to you for more. And the best way to do that according to Harvard Business School and Bain & Company is by increasing your customer retention. A mere 5% increase in customer retention can result in a 95% increase in your profitability. Therefore, taking your business online and making your e-commerce and m-commerce platforms both user and mobile friendly is highly advised if you want to get your business closer to your target audience.
Receive Expert Insight By Email
You can receive more such insights, ideas, and solution recommendations from our IT experts – directly in your email, absolutely free – by subscribing to our blog.
SUBSCRIBE NOW