You are not one of those thousands of e-commerce stores that pop up overnight. There is nothing run-of-the-mill about your brand. You are a class apart and so is your online store/ marketplace. But there are some common e-commerce mistakes that you might be making just like any other online store out there. You might not be even aware of those faults and the common ground that you have hit with other players in the market that you claim to have a distinct niche from. Those mistakes might be hampering your growth and preventing you from achieving your sales targets. If you really want to win over your customers and make them return to you, buckle up.
Following is a list of such mistakes that you need to identify and rectify soon.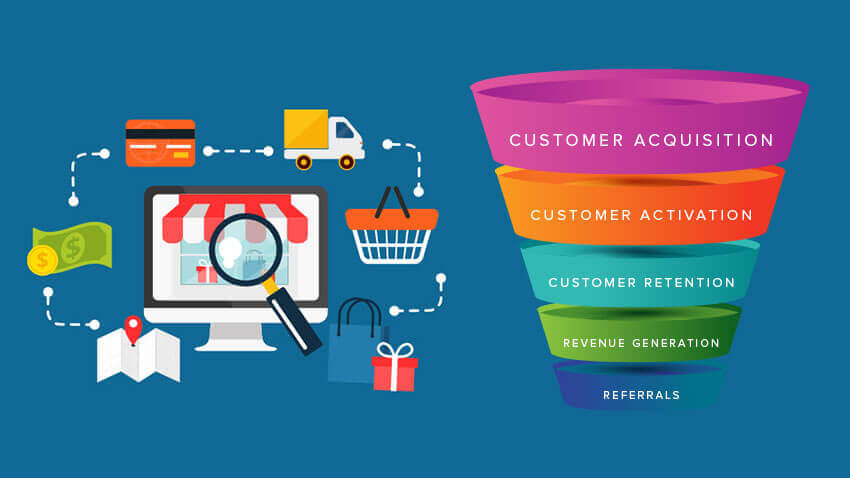 When You Ignore The Competition
Your competitors might be trying to claim your share in the market and you may not be even aware of it. If you do not carry out a detailed competitive analysis, you will not be able to understand the strategy of your competitors. You need to keep yourself abreast of the competition if you want to identify the right opportunities and stay clear of any threats that have the potential to take away your market share.
Lack Of A Strong Marketing Strategy
Want to build a successful online store? Where is your marketing strategy? Your online presence is going to be determined by the quality of SEO, paid advertising, social media marketing and the quality of content that you create for your users. As your customers consume this digital and written content, they are influenced to become your loyal customers which enhances your sales and helps you achieve your monthly or annual targets. Not having a competitive marketing strategy is going to result in a massive failure of your brand. You need to be consistent with your marketing plan. Have a purpose for every marketing post/email/ad or voucher that you send out.
Do You Not Offer Customer Service?
According to an independent study, 78% of online customers abandon a shopping cart if they do not get any "empathetic" customer care services. A good customer service experience translates into more transactions which means more sales for you. You may use alerts, notifications, online chat rooms, social media monitoring tools and customer service numbers to ensure that your customers are satisfied and more than happy to shop with you again and again.
Not Being Aware Of Buyer Personas
You need to create (and understand) buyer personas/fictionalized people/customers that are going to represent your target market. This will help you in carrying out a logical product distribution and you will be able to focus your attention on the demographics that respond to your messages the most. Understanding your buyer personas gives you a clear view of what you should be offering your users so that they switch from your competitors to your brand.
Lack Of A Unique Brand Voice
Do you want to maximize the brand recall value of your business? Of course, everyone wants to do that and to be successful at it you need to create a unique brand voice. Your marketplace/online store/website should be more recognizable to your customers whenever they have a look at your offering and that of your competitor's side-by-side. They should want to share their experience with you among their friends and relatives. Make your brand more fun, relatable, human and reachable.
Is Your Checkout Process Complicated?
If you are not offering a simple and minimalistic checkout process, you are losing out on valuable customers as we speak. It is often the best strategy to have the simplest checkout procedures both for your returning / registered customers and guest customers as well. This means less work and faster transactions. It is also advised to test your checkout system on not just a desktop computer but also a laptop, tablet and smartphone. Keep it simple. Keep it to the point.
According to an independent study, close to 60% of your users give up on the transaction just by having a look at your complicated checkout process.
Unattractive And Unoptimized Content
Are you creating blogs/articles without any purpose? Are you creating hundreds of blogs every day? It is one thing to be consistently publishing new content but it is another thing entirely to be focusing on its quality. The leading search engines focus more on the quality and relevance of your blogs and articles rather than the number of them that you are throwing at your users. It is critical to use relevant and appropriate keywords both in your product descriptions, blogs and articles, Meta tags and descriptions for the best possible results. Remember, publishing fresh and relevant content is the key to optimizing your website for the leading search engines.
Poor Call-To-Actions
The biggest and the most prominent sign of a user-friendly website/online marketplace is an easily reachable and identifiable call-to-action button. Your customers/potential consumers should not have to click through multiple pages to reach a call-to-action button that is poorly positioned or hidden somewhere among several other website elements. You can put a call-to-action right below the written matter, product description, end of the web page or any other place in your online website that makes it easily visible. By not having a clearly visible CTA, you will end up confusing your customers which is something you can never risk.
Poor Quality Multimedia
Your consumers are more superficial than you care to admit. They are going to judge your website by its appearance all the time. Depending upon the quality of images and videos that you upload, they are going to pass their judgment on its authenticity, relevance, appeal, ability to deliver on the claims that it makes and many other aspects of your brand. The images and videos that you upload should be high quality, sharp, high definition (videos), original and relevant. The lighting and positioning of your products should be in such a way that it attracts the onlooker with just one glimpse.
Final Thought
This is a very intimidating list and if you are reading this post till the last word, you have probably understood that you are making these mistakes and several others that are not even mentioned on this list. You do not need to panic though. This is not just you but the majority of online retail businesses that are operating today. All of them are making some mistakes and it is nothing to be stressed over. Setting up a successful online store/website/marketplace is not an isolated process. It is not even as easy as it seems. It is a journey. It is a learning curve. You need to start small. Choose the mistakes or areas where you lag one by one and focus on how to rectify them one step at a time.
Receive Expert Insight By Email
You can receive more such insights, ideas, and solution recommendations from our IT experts – directly in your email, absolutely free – by subscribing to our blog.
SUBSCRIBE NOW