Without any delay, let's delve into the most interesting and essential features of a FinTech app that you just cannot do without:
1) Simplified Yet Engaging User Experience
According to an independent study, 62% of your users are going to uninstall your app if they do not get a simplified user experience. Difficult financial processes should be made easier with your application. The user should be able to locate the dashboard easily and should be able to carry out the transactions within just a few simple steps. This will shorten the onboarding process dramatically and streamline the entire user journey.
2) Easy Analytics
A clear overview of one's financial activities is very important. This should be the stand-out point of the app of your banking or financial services organization. You should be able to provide your users with an intuitive and bird's eye view of their transactions. Native analytic tools should be included in your application to make the entire experience even more worthwhile for your user.
3) Integration With Other FinTech Applications
The millennials want their applications to be able to talk to one another. FinTech apps in particular cater to a wide range of industries and the purposes of such applications are diversified as well, ranging from mobile payments to online transfer and asset management and crowd funding as well to name a few. This means that the FinTech app you have developed should be able to serve all these purposes by letting your users populate their data across different platforms. Therefore, easy connectivity and interaction with other secure apps comes into play here.
4) Cross-Platform Functionality
This aspect of your financial technology app does not only imply usability and seamless operations across multiple devices on various operating systems. It also encompasses a large number of emerging and progressive technologies such as Progressive Web Apps (PWAs) and the Internet of Things (IoT). Consumer habits are bound to become more diversified in the future and your FinTech developer should be able to cater to their uniquely growing demands as time passes by.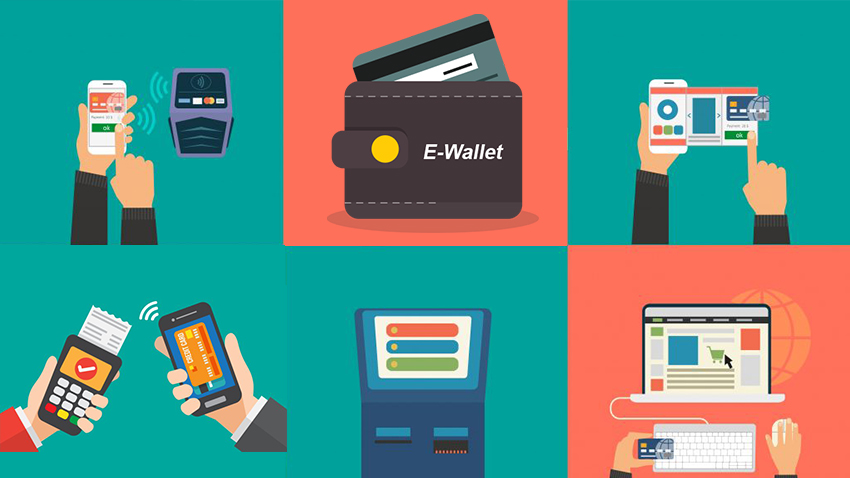 5) High Degree Of Personalization
At the moment, the finance industry lags behind in the level of personalization their users and clients are demanding. There needs to be a long list of personalization elements that should be available to users in the app preferences menu. Moreover, integration of social media apps with a FinTech application is also a great opportunity for developers to make stronger and longer lasting connections with their uses. For example, you must have heard that Facebook messenger also accepts group payments. The presence of financial technology in these areas is pointing towards a less formal culture of banking and a very personalized way of conducting financial transactions that is in tow for everyone.
6) Biometric Security
We all know that cybercrime incidents are increasing day by day. Close to 46% of cyber crimes that occurred during the past year were data thefts only. Banks or financial institutions, and their FinTech app development company, need to buckle up to fight this threat. In order to create a sense of trust among the users, security systems all around their app development processes will need to be refreshed. The most inconvenient and unreliable security measure was the usual password protection module that has become almost obsolete. Today, FinTech apps are offering several other security measures that are much more reliable such as fingerprint input, facial recognition, heartbeat measurements, palm vein biometrics, and much more. These biometric security features are enough to make your FinTech app the number one choice of your users. But if you want to win the trust of your clients, your app has to excel in data security.
7) Blockchain Friendliness
Blockchain is a recent innovation and the latest FinTech applications of today are making room for this technology. Although this kind of file sharing has not been adopted widely across various spectrums of applications that are available to the millennials, it is being employed increasingly still in more and more FinTech apps as we speak. By definition, a blockchain is a series of blocks that are able to record data in hash functions. They are given timestamps so that none of the data can be edited, changed or tampered with. This means that any product or platform that relies on blockchain technology has a superior edge over its peer platforms. Blockchain technology offers automated algorithms and watertight protocols secured by cryptography. This means that soon businesses will be able to create a unique financial ecosystem that is super secure and outrageously efficient.
Final Thoughts
The modern day FinTech app has a lot in store for us with regards to the way we conduct bank transfers, handle our insurance, carry on stock market trading and manage our overall financial wealth. The ease with which they allow us to conduct our financial transactions is the biggest reason they have become so popular in the past decade. FinTech app development has grown tremendously in the past few years and the reasons for it are quite evident. They offer security, speed, ease of transaction and a lot of personalization among many other features that we haven't even touched yet such as artificial intelligence, process automation, robotization, use of big data and advanced measures of data encryption and the like. If you're looking to get a FinTech app developed for your banking or financial services organization, you can rely on Zapbuild any day.
Receive Expert Insight By Email
You can receive more such insights, ideas, and solution recommendations from our IT experts – directly in your email, absolutely free – by subscribing to our blog.
SUBSCRIBE NOW