We know how the advent of telehealth and telemedicine in the healthcare industry has been making a difference in our lives. These technologies are going to change the future of healthcare just the way they have impacted it in the present times. Over the years, there have been some successful implementations of telehealth software in a few countries. Rather large sections of the economy have benefited from them in the following ways:
Improved access to medical care for both critical and non-serious patients in modern and rural areas
Timely provision of medical treatment before the patient turns critical
Extensive use of technology to monitor chronic care conditions
A Decrease in hospital readmissions
A significant fall in travel costs for patients
Better quality of life of elderly patients at home
Timely medical care provision for workers comp cases
Improved and uninterrupted clinical continuity
Enhanced medical care coordination
Reduced overhead costs for clinical providers
Impact Of Telehealth And Telemedicine On Efficiency And Productivity
We know by now how telehealth and telemedicine software improves provider efficiency and productivity. By implementing telehealth and telemedicine we can prevent our doctors and physicians from burning themselves out because after all, they are a valuable resource to the community. This technology is also helpful in the reduction of chronic care conditions in patients with diabetes or individuals recovering from a cardiac event. But then what stops us from fully embracing it and welcoming it in our day to day medical care provisions?
Well, to be exact, there are hurdles we still have to cross. There are hesitation and the lack of knowledge about what telehealth and telemedicine could actually be able to do for the healthcare industry and patients at large. Of course, there are going to be teething issues but the end result is going to be fruitful for everyone.
Following Are Some Of The Challenges We Still Face In Implementing Telehealth And Telemedicine In The Current Scenario:
Administrative Engagement
A medical team has both floor level employees and managerial level staff members and not every one of them is going to be on board with this change. The first hurdle that you will face is within the facility where some members of the team may fail to see the value that the implementation of telehealth and telemedicine brings about. This makes it difficult for a lot of hospitals and healthcare executives to identify its value proposition. The way to overcome this is to:
Understand that the consumer electronics market is expanding
Physicians already have the tools they need to connect with patients
Video chats and text messages are extremely common
The sooner they embrace technology, the better for them
Telemedicine could easily add more value to what the hospital stands to gain
One may argue that this will bring in more cases for specialists
It will also decrease readmission rates and all of this will prove useful in branding the hospital and promoting its reputation
A potential increase in ROI would bring everyone on-board
Physician Engagement
Both physicians and consumers use electronics in their personal lives but the latter group would not be so sure about incorporating technology into their practice. Reasons could be:
Widespread reluctance to use telemedicine
Not wanting to be dependent on technology
They may be overworked and lack the will to go that extra mile
No will or desire to train on the equipment
Fear of not being able to perform when they have patients to see and the technology breaks down
Hesitation in relying on equipment to continue treatments and patient consultations
Between a physician and a patient, any miss in the technology used it could lead to wrong or misunderstood instructions and possible patient mismanagement
The best way to overcome these issues is to:
Encourage them to get trained in telemedicine technology
Remind doctors and physicians that telemedicine is the future
Educate them on how telehealth and telemedicine could help them connect with communities and individual houses
Remind them that telemedicine aids population healthcare
Convince our doctors and medical care providers that patients are in favor of this technology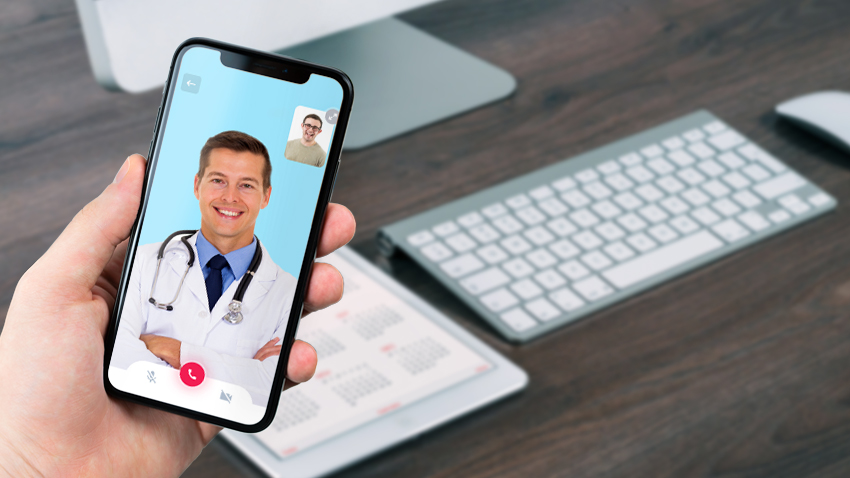 The Question Of Sustainability
How will a hospital be able to maintain telemedicine services once they are implemented? This is the biggest issue with it. The best way to overcome this challenge is to guarantee the value of a telemedicine program. Having a great example to follow will help one in getting buy-ins from all levels of the medical organization or hospital. This way you can ensure the success of your telehealth and telemedicine implementation program and demonstrate the needed value. According to an independent study, telehealth and telemedicine industry will reach close to $20 billion by 2025. The only step we need to take now is to discuss its implementation processes with highly successful telemedicine practitioners in the industry. They would help us point out the differences between a sustainable and a failed program.
High Costs
Everyone argues that telehealth devices can be pricey. It is not just about using a smartphone or investing in a tablet or computer for doctors and patients but also investing in a reliable and state of the art internet connection that doesn't fail its users even under the pressure of high usage and traffic. Other than this, wifi connected devices such as blood pressure monitors, activity trackers, insulin testing devices, and other sensors that are used to monitor vital signs will be required as well. But this is just the initial investment and the benefits of it are going to be manifold. Telehealth is going to lower the cost of care for healthcare systems and insurers. Using this tech could prevent 387,000 unnecessary hospitalizations every year. This would result in savings of $327 million annually. It will become very easy to cover the cost of connected devices eventually.
Regulations
HIPAA, HL7 and many other healthcare regulations such as the FDA and reimbursement protocols, all have to be followed here. This really comes as a big hurdle to many who are trying to implement telehealth and telemedicine in their hospitals and medical facilities. Regulations and compliance rules are important because unchecked widespread telemedicine adoption hinders patient record safety. One needs to adopt secure technology because this is the only way to protect patient privacy in accordance with the HIPAA act.
Another major challenge for telehealth is licensing. Remote patient and doctor connections are readily established with the help of Telemedicine applications development but the inability of a doctor licensed in California to treat patients in Alaska puts the whole system under criticism. It makes us question as to how the physician can help patients located across the state and country borders.
But laws are changing. Our rules and regulations and our compliance bodies are gradually catching up with technology. A reimbursement code was created by the Centers for Medicare and Medicaid Services. It is for chronic patients looking to access non-face-to-face medical care. It still doesn't cover every telehealth and telemedicine scenario but sure shows a shift in rules. On the other hand, the payment parity bill for telehealth services was introduced in New Jersey in 2017 which is another favorable step in the direction of supporting its implementation.
Final Thoughts
These were just a few of the many challenges that we face currently. There are several that we haven't even touched upon and countless we haven't even opened our eyes to. But we have hit the major points of concern that plague almost every healthcare organization out there looking to develop a robust and dependable telehealth software system. Both our physicians and patients demand more innovation. They want simplicity and speed in the way healthcare is delivered. According to a study by Grand View Research Inc., the U.S. telehealth market alone is expected to grow to a whopping $2.8 billion by the year 2022! When we talk about the world, it will exceed $40 billion in value. Are you a part of this growth?
Recommended reading
Lab Information Management Software – Benefits, Functions, And Trends You Should Know About
Receive Expert Insight By Email
You can receive more such insights, ideas, and solution recommendations from our IT experts – directly in your email, absolutely free – by subscribing to our blog.
SUBSCRIBE NOW