Let's face it – we need to move beyond the traditional definition of electronic health records (EHRs). They are more than a digitized patient chart or a soft copy of a blood test report. Electronic health records are a source of authenticated information stating in real-time, the health condition of the patient along with all the necessary statistics and analysis needed to deliver competent medical care. Not only do these records make information available to the patients and doctors very securely and instantly, but these also contain a complete medical and treatment history of patients based on which complex analysis can be deduced and precise and effective treatment plans made.
Professional health record collection and maintenance systems are built to be inclusive of a broader view of a patient's care. They help you device treatment plans, set immunization dates, record and assess allergies, save and upload radiology images and laboratory test results and automate and streamline provider workflow as well.
Following Are Just A Few Of The Many Radical Changes That Information Technology Or Digitization Is Bringing About In The Healthcare Sector Globally.
Less Paperwork
No more paper! And this means fewer storage issues. You can do away with maintaining large records and hard copies of every piece of information in your office. The healthcare industry is welcoming a new way to perform their administrative duties. The digital way to store and manage data is letting them reduce a significant amount of costs both in terms of money and time spent. Electronic health record systems streamline a number of your routine tasks and eliminate the need to sit and file in large amounts of paperwork. Digital storage makes your offices less cluttered and enhances your efficiency.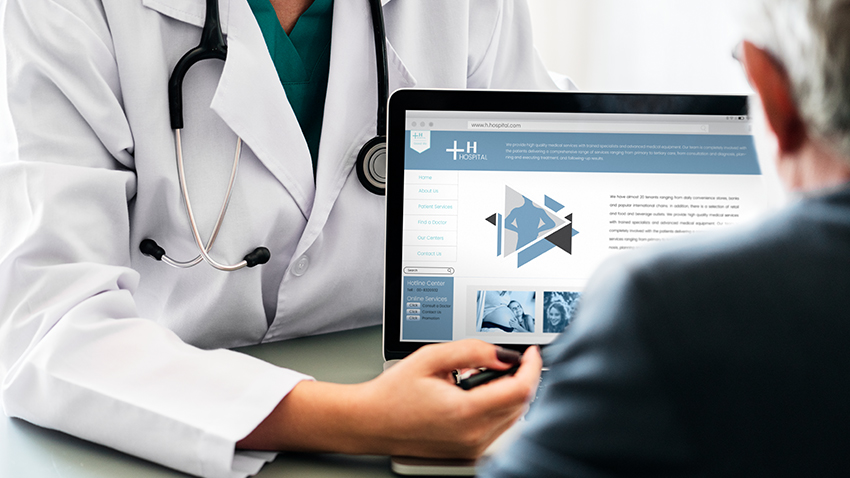 Professional health record collection and maintenance systems are built to be inclusive of a broader view of a patient's care.
Integrated Data Is Essential
Paper health records lack the ability to link or integrate with other data on separate papers or in different binders. They can't be cross-referenced to other forms of information. You can't integrate these health records with other services and information much less share this data with others in your staff who are working on the same case as you. Digital records, on the other hand, let you do the following and more:
You can integrate healthcare information with multiple internal and external applications.
Ability to share information with important organizations
Ability to integrate critical information with analytical software
You can easily share information with local, state and federal governments
Facilitates quality reporting and assistance in public health issues
Easy integration with algorithms and artificial intelligence to come up with better treatments for critical patients
Financial Savings
According to the Center for Information Technology Leadership (CITL) ambulatory EHRs alone have the potential to result in savings of up to $44 billion every year. This can further eliminate over $10 in the form of rejected claims for every patient per outpatient visit. There will be more savings from the elimination of chartrooms and record clerks and a significant reduction in the need for medical transcription. We will see fewer callbacks from pharmacists as a result of electronic prescribing and a further decrease in overall costs when functions like copying, faxing and mail expenses will be done away with.
Retrieval and sharing of lab and x-ray reports will be more frequent and easier and this will be due to improved coding of healthcare management applications for the most part.
Quality Care And Patient Safety – The Ultimate Goal Achieved
Electronic health record applications can effectively improve patient safety and delivery of care through many mechanisms:
Enhanced legibility of clinical notes
Quick and improved access to records on the go absolutely anytime and anywhere
Reduced duplication of data and functions
Reminders for clinical tests and preventive services being near or overdue
Clinical decision support
Provision of regular electronic problem summary that would assist medical practitioners in delivering the right diagnoses, treatments and surgeries on time.
Enhanced Efficiency And Productivity
EHR softwares are more efficient than paper records. They allow centralized chart management.
You can access patient records quicker from anywhere with condition-specific queries. They facilitate easy and fast communication with other clinicians and physicians, and even insurance providers. You can stay connected with pharmacies and diagnostic centers and that ensures no more lost messages and/or missed follow-up calls. You can streamline office management and head towards greater productivity.
And To Conclude…
Healthcare software solutions blend medical practice together with personalized clinical care and initiatives. They let you utilize analytical methods, tools, and techniques to integrate the various medical and biology-based disciplines holistically. EMR or EHR systems have the ability to empower patients so that they can play a more active role in taking care of their health. They can deliver critical information directly to medical practitioners and can also find out the specific details of their health parameters and illnesses.
If we talk about radical transformations, our world has borne witness to many changes already. Products of digital technology such as smartphones, tablets, and the internet which has given birth to web-enabled services and devices have revolutionized the way we communicate and a major impact of it has been on the way we deliver medical care. Medicine is already an information-rich enterprise and customized healthcare software solutions are the perfect way to ensure greater, better and more seamless flow of information within this sphere. Get in touch with Zapbuild right now. We are here to make digitization smooth for you.
Recommended reading
Challenges Physicians Face in Using EHR Systems and How to Fix Them
Receive Expert Insight By Email
You can receive more such insights, ideas, and solution recommendations from our IT experts – directly in your email, absolutely free – by subscribing to our blog.
SUBSCRIBE NOW