Current Technology Making It Easier For Patients To Get Quality Healthcare
The healthcare technology of the present times is driven primarily by the rising awareness of customers. Patients/consumers seek better overall experience now which can only be ensured with better health management tools including virtual reality simulations, wearable medical devices, telehealth and telemedicine technology and the imminent 5G mobile technology which is guaranteed to change the way we perceive healthcare worldwide.
Healthcare On To Become More Sustainable – Telehealth & Telemedicine To Steer This Growth
On-Demand Healthcare
There is a steep rise in the demand for on-the-spot healthcare services due to the rising digitization of this industry. The convenience of smartphones has seeped into healthcare and medicine making it more technologically advanced. Physicians, doctors, nurses and the entire medical staff in addition to the consumers of today have readily welcomed technology into their lives for the simple reason that it is now easier to access medical services from anywhere at any given point of time.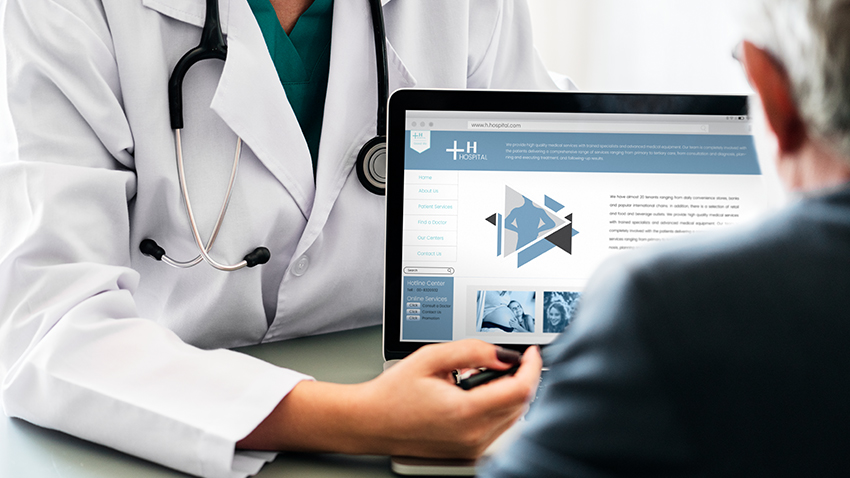 Telemedicine / Telehealth
The rapid change in the healthcare industry worldwide has been primarily due to the rise of telemedicine and telehealth. Video consultations between patients and medical experts, on-the-go interactions between doctors and their staff, remotely managed diagnosis and treatments are all a part of telemedicine and telehealth. This has resulted in less crowded clinics and an almost complete abandonment of waiting rooms. Medical front desk operations have become more streamlined and accessing diagnostic reports and monitoring immediate symptoms without an actual person to person interaction has become possible.
Internet Of Things & Cloud Computing
There are several mobile apps and devices that help patients track their health and prevent chronic diseases and illnesses that they might be struggling with. Combining IoT with telemedicine and telehealth is going to be the next big thing in medical technology. In addition to ECG and EKG monitors, the modern-day health wearable technology will also assist patients in blood pressure monitoring, temperature checks and glucose level monitoring as well. Healthcare organizations have adopted cloud storage in place of online storage and hard drives on a much larger scale. This has made it easier for every concerned party to access medical / health records from any location possible.
Making Healthcare More Sustainable & Practical, Now Artificial Intelligence Is Not So Artificial Anymore
Healthcare Tracking And Monitoring Devices
Having A Closer Look At What Promises Telemedicine And Telehealth Bring To The Table
Healthcare companies have begun collecting their own health-related data through medical devices and wearable technology being used by their patients
Quick and improved access to records on the go absolutely anytime and anywhere.
Several remote monitoring systems and devices have been included in post-discharge plans for many patients.
Heart rate trackers have gained significant popularity due to their compatibility with fitness trackers and smartwatches and the ease with which they let the user access important data to prevent heart attacks.
Analysis of the patient's disease history with relevant biomedical software and applications assists doctors in prescribing the right medicines and treatment which are in accordance with the genetic makeup and tolerance of the patient.
According to an independent study, by the end of 2021, around 3 million patients across the globe will be using some kind of home health monitoring system and use of such devices is going to reduce unnecessary hospital and clinic visits.
The gradual adoption of these technologies is resulting in the efficient management of treatment plans and better process organization which will eventually result in significant reduction in overall health costs.
Mobile Health Management – Trends That Indicate A Step Towards Better Overall Health
According to a research report by R&R, the global m-health market is about to reach $20.7 billion in the coming decade.
Patients and physicians can check on healthcare processes from absolutely any location.
Smartphones and similar devices enable healthcare providers to access and exchange information remotely.
Remaining constantly connected with their doctors and keeping track of their biometrics has enabled patients to become more involved in their treatment plans.
Healthcare monitoring can be done from absolutely anywhere whether it is your office or playground.

Augmented Reality & Virtual Reality Bringing Skills To The Aspiring

These concepts were largely just futuristic ideas that depicted a technology that would soon come to be. But it has already become a reality for several countries that struggle with the perils of drug prices. According to an independent study, virtual reality is used by existing medical experts and surgeons to train and impart skills to future doctors and surgeons. As stated by the Harvard Business Review study, VR trained surgeons showed a 230% boost in their performance as compared to traditionally trained aspirants. The following graph shows how virtual reality and augmented reality are going to change the face of the healthcare domain in the future.

AI algorithms are capable of the following and much more:

Mining electronic health records and keeping them safe and protected.
Designing the most complicated treatment plans for cancer patients and other critically and terminally ill patients.
Creating and assisting in the creation of drugs and medications so that medicines can be administered faster.
Chatbots and virtual health assistants offering quick responses and effective treatment suggestions to patients made possible by AI.

Blockchain And Healthcare – Data Protection Taken To The Next Level

As we all know, blockchain technology is something of a breakthrough when it comes to protecting data from any kind of breach and theft. Blockchain is going to increase the accuracy of medical records monumentally. This is going to be an enormous step towards maintaining the privacy and integrity of all medical data ever created.

You can integrate healthcare information with multiple internal and external applications.
There will be absolutely no need for any doctors and nurses to manually feed and log in every piece of information into their systems.
There will be no duplication of effort and medical records whatsoever.
You can say goodbye to misdiagnosis, delayed medical treatments and even deaths in some cases.

The blockchain is handled by a decentralized network of computers that are responsible for simultaneously registering every transaction and preventing conflicting information from automatically getting registered. The information saved is 100% accurate and practically impossible to track/hack by any unauthorized user.

Final Thoughts

Healthcare App Development solutions let you provide the best medical care possible to your patients. They can assist you and further your expertise in treating your patients holistically and completely without any glitches and all the while maintaining the integrity and safety of all your digitally saved medical data. In order to make on-the-go medical treatments and healthcare apps & solutions accessible to everyone, we need to come together and devise a plan of action. For assistance regarding the same and more insights into the world of healthcare app creation, get in touch with Zapbuild right away.

Recommended reading

Challenges Physicians Face in Using EHR Systems and How to Fix Them

Receive Expert Insight By Email

You can receive more such insights, ideas, and solution recommendations from our IT experts – directly in your email, absolutely free – by subscribing to our blog.

SUBSCRIBE NOW