The very first wave of information technology ever to hit the field of medicine was the digitization of medical records and files through the use of EMR systems. It altered the art and science of healing for many people across the globe. The data contained in electronic health records or EHR systems in conjunction has begun to transform medical practice with other sources as we know it.
It works by leveraging information and technologies and speeds up healthcare delivery. It improves the overall efficiency and quality of patient care at a very reasonable cost. What we still await though is widespread adoption of healthcare software systems which is going to happen soon according to experts.
A robust electronic medical records software helps you generate large sets of medical data and information that are collected from patients and physicians. This data is quantitative, qualitative, and transactional in nature and when collated, analyzed, and presented in a sophisticated manner, can simplify patient record management and even delivery of competent medical care.
How EHRs May Augment The Current Healthcare Landscape
EHRs will facilitate the attainment of new health information.
Through the use of automated procedures, web applications, and (practically) native mobile healthcare apps, we can perform a systematic analysis of data.
We can easily apply advanced computational techniques for comprehensive data collection.
Acquisition of structured data will be facilitated and it will enable us to answer emerging clinical questions.
For example, a recent study suggests that postoperative complications when identified with automated procedures within electronic medical records and caregiver apps are easier and much more affordable as compared to assessing patient safety indicators in more traditional ways.
Today, many doctors, surgeons, and physicians feel daunted by the heavy task of sorting through large volumes of data and unstructured information to come up with the most ideal and safe treatment options for chronic patients with diverse illnesses.
HIPAA compliant electronic health records software is able to generate on-screen dashboards that provide medical guidance to assist you in your decisions and carry on remote patient monitoring as well.
Physicians are able to receive pop-up messages now that inform them about pending diagnostic work, clinical presentation, and also therapeutic choices made by their peers and other clinicians facing similar case profiles.
This implies that data-driven healthcare decision making and the various support tools within healthcare management apps or telemedicine software aid in the standardization of medical care and result in cost savings on a very large scale.
Why Has Digital Transformation Become Critical To The Survival Of The Healthcare Industry?
The healthcare industry has been quite slow to adopt new practice models. The business processes that were once dependent on pen and paper and multicolored binders are finding their way to platforms that can be accessed on the move. The modern-day technology is trying to rapidly evolve healthcare regulations and is causing major shifts in record-keeping models and payment methods. Clearly, the speed with which we are getting used to these changes has been rather disappointing and that is making digitization a slow grind.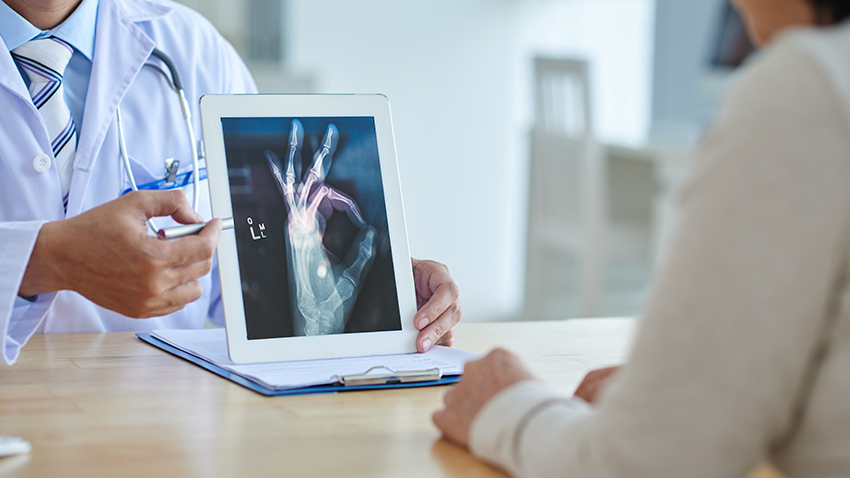 Digitization Of Patient Records Is Where It All Began
This is what jump-started the first wave of healthcare industry transformation and gave birth to clinical decision support systems. We can see a rising number of healthcare/medical organizations and hospitals moving from paper-based origins to electronic health records (EHRs). We are still to witness other critical pieces of the healthcare value chain follow suit. Digital transformation in healthcare is slow but is inevitable for it is a long and complicated journey and being open to this massive change is going to take some more time.
Increase In Technology Investments
According to an independent survey, technology is extremely essential for any healthcare organization's growth and efficient medical records management. If we want to retain a strong competitive advantage and improve customer experience, we need to make this transition sooner than later.
Over the next 2 years, we are expecting many organizations to invest in Big Data and advanced analytics, and also mobile and cloud technology
There is a pattern that shows a major shift towards connected digital health networks and this will eventually elevate the need for improved security investments
Major healthcare organizations are also planning to invest in the Internet of Things (IoT) over the next few years and they will begin to rely on machine learning/AI as well
We have already seen their rising dependence on robotics, and virtual reality
Needless to mention these technologies are what drive the digital transformation of the healthcare industry and are aimed at improving patient care.
Following are just a few of the many radical changes that information technology is bringing about in the healthcare sector globally:
Less Paperwork
No more paper! And this means fewer storage issues. You can do away with maintaining large records and hard copies of every piece of information in your office. The healthcare industry is welcoming a new way to perform their administrative duties. The digital way to store and manage data is letting them reduce a significant amount of costs both in terms of money and time spent. EHRs streamline a number of your routine tasks and eliminate the need to sit and file in large amounts of paperwork. Digital storage makes your offices less cluttered and enhances your efficiency.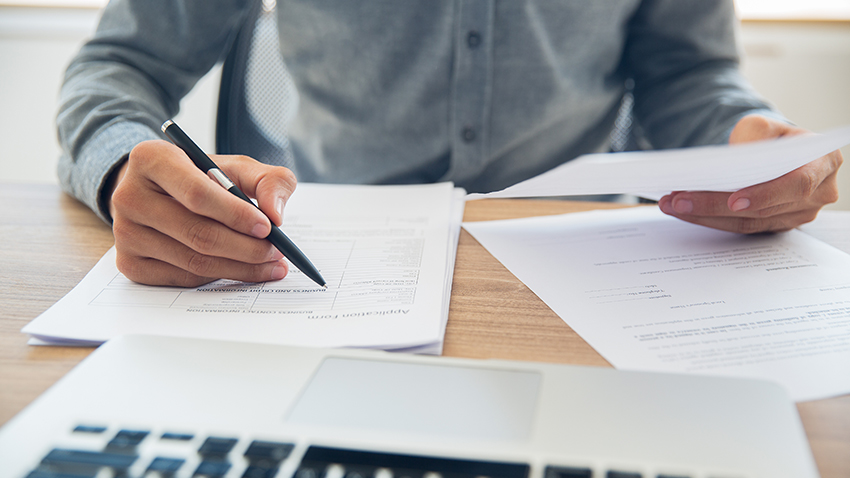 Integrated Data Is Essential
Paper health records lack the ability to link or integrate with other data on separate papers or in different binders. They can't be cross-referenced to other forms of information. You can't integrate these health records with other services and information much less share this data with others in your staff who are working on the same case as you. Digital records, on the other hand, let you do the following and more:
You can integrate healthcare information with multiple internal and external applications
Ability to share information with important organizations
Ability to integrate critical information with analytical software
You can easily share information with local, state and federal governments
Facilitates quality reporting and assistance in public health issues
Easy integration with algorithms and artificial intelligence to come up with better treatments for critical patients
Financial Savings
According to the Center for Information Technology Leadership (CITL) ambulatory, EHRs alone have the potential to result in savings of up to $44 billion every year. This can further eliminate over $10 in the form of rejected claims for every patient per outpatient visit. There will be more savings from the elimination of chartrooms and record clerks and a significant reduction in the need for medical transcription. We will see fewer callbacks from pharmacists as a result of electronic prescribing and a further decrease in overall costs when functions like copying, faxing and mailing expenses will be done away with. Retrieval and sharing of lab and x-ray reports will be more frequent and easier and this will be due to improved coding of healthcare management applications for the most part.
Quality Care And Patient Safety – The Ultimate Goal Achieved
EHRs can effectively improve patient safety and delivery of care through many mechanisms:
Enhanced legibility of clinical notes
Quick and improved access to records on the go absolutely anytime and anywhere
Reduced duplication of data and functions
Reminders for clinical tests and /or preventive services being near or overdue
Clinical decision support
Provision of regular electronic problem summary that would assist medical practitioners in delivering the right diagnoses, treatments, and surgeries on time
Enhanced Efficiency And Productivity
Electronic health record software is more efficient than paper records. They allow centralized chart management. You can access patient records quicker from anywhere with condition-specific queries. They facilitate easy and fast communication with other clinicians and doctors and even insurance providers. You can stay connected with pharmacies and diagnostic centers and that ensures no more lost messages and or missed follow-up calls. You can streamline office management and head towards greater productivity.
And To Conclude…
EHRs blend medical practice together with personalized clinical care and initiatives. They let you utilize analytical methods, tools, and techniques to integrate the various medical and biology-based disciplines holistically. Healthcare software applications have the ability to empower patients so that they can play a more active role in taking care of their health. They can deliver critical information directly to medical practitioners and can also find out the specific details of their health parameters and illnesses. Of course, there are tremendous benefits of EMR Systems to healthcare professionals as well and we just mentioned them in the previous section of this post.
Long story short, there will surely be teething problems along the way. We are still wrapping our heads around this fusion of medical and digital spheres and we will take time to learn that these are not mere medical billing software but much more than this. The EHR systems and health data exchange platforms we are dealing with are very diverse and fragmented at best and offer limited interoperability as of now. There is this impending issue of privacy as well. But ultimately, the interconnection between medicine and technology is inevitable. The sooner we embrace it, the better.
Are you still struggling to manage your patients' health information and optimize your workflow efficiency? Zapbuild can help you with digitizing all your medical and health records by providing you with the EHR system that is tailor-made for your health organization.
Recommended reading
Legal Risks of Telemedicine Software and How to Avoid Them
Receive Expert Insight By Email
You can receive more such insights, ideas, and solution recommendations from our IT experts – directly in your email, absolutely free – by subscribing to our blog.
SUBSCRIBE NOW