Right now, real estate agents and property consultants face a lot of new challenges when it comes to making a sale and closing a deal. It is not only about creating useful and informative listings but also how you can promote them that matters. In today's competitive real estate market, any agent or broker is required to know absolutely everything – not only about each and every property that he/she has listed, but also who would want to buy those properties and why. They also have to keep abreast of the latest laws and negotiation policies, rules regarding property possession and sale and purchase, social media, business development, promotional activities and a lot more! And we have just begun scratching the surface.
In this article, we'll discuss some of the most challenging hurdles that real estate consultants and agents, such as yourself, have to overcome to make a sale in the present scenario:
The Rise Of The Online Competitiveness
The need for having an online presence is so last decade – the need today to stay way ahead of your competition in reaching your target audience online. Businesses across industries have long begun to embrace online technology like never before. This has made competition reach a different level. These agents and developers have begun to command a certain authority in the industry which is becoming increasingly difficult to rival.
So what can you do to stay competitive? The best way to beat your competition is to prepare a strategy that is well thought out and efficiently targeted.
Begin by separating your business, from your competition, based on what unique points your business possesses over your competitors.
Focus on a property niche. Is residential housing your thing, or do you excel in dealing in commercial, industrial, or vacant land? Go even more niche. Let's say you are into residential housing – is it condominiums, apartments, single-family homes, townhouses, other types of accommodations? Become an authority figure on just one type to completely eliminate the competition in that category.
Dedicate enough time and energy to modern marketing tactics so that you can become a recognizable figure on all the leading social media platforms. Make the effort to become a trusted go-to source for relevant information and industry-specific insights your investors can rely on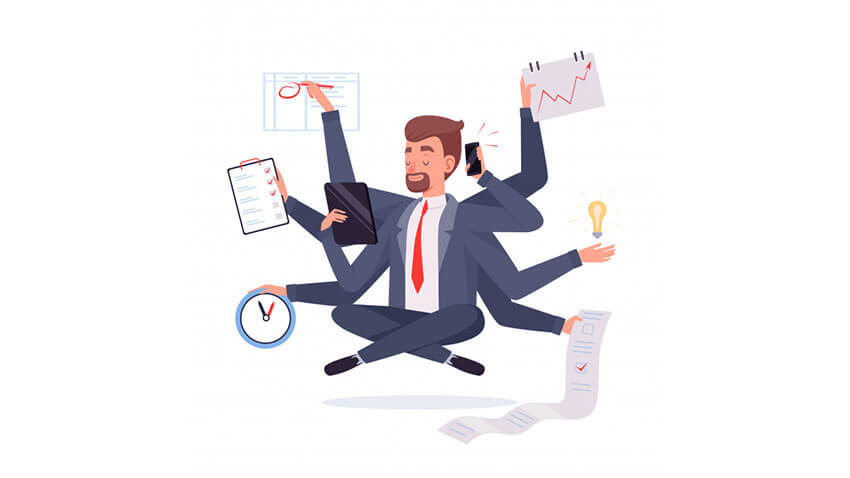 Inability To Build A Relevant Database
Now, having a relevant and current database is a basic necessity not only to stay up-to-date but also to generate more leads and referrals, promoting your listings, closing a greater percentage of deals, and boosting your overall top line. Most agents or brokers overlook this aspect and end up focusing only on sales. They have forgotten the importance of client follow-up and rarely get back in touch with them to understand their pain points.
According to independent studies and research, only 24% of agents actually manage to get referrals from their past clients. Almost 52% of their annual revenue is lost due to any lack of relevant databases
Therefore, this indicates a lack of proper customer relationship management and also neglect on the part of many brokers and agents to create one and to use it to their benefit.
So what can help you improve customer relations and your business growth? Digital technology is here to help. What you need to overcome this hurdle is a reliable and robust web or mobile application solution that is developed for the real estate industry
An application that allows you to optimally manage all information related to your leads, listings, and more. And you can access it from anywhere, anytime.
A unified and easy to use online platform is going to promote all your listings and also keep every prospect in the loop about the latest developments and listings from time to time.
This platform will help you record, store, safeguard and manage all your customer data at one place seamlessly.
Most importantly, this will give you great business intelligence to know what is lacking and what to improve to increase your profitability, what is excelling and can be leveraged to further boost your revenue.
Expensive Lead Generation
The process of lead generation is expensive and time consuming for a lot of real estate businesses. Every marketing platform comes with a specific timeline. Paid forms of advertising are a little different though and their timelines are usually shorter as well. Investing in these without proper prior thought given to their viability and effectiveness could make lead generation expensive and more time consuming for many agents and brokers
So how to improve your lead generation? It is advised to stick to your budget and to more organic and natural methodologies of lead generation, especially when you are entering into the digital scene.
Your website gives you the biggest online real estate, so direct online traffic, organic and paid, to your website this is where you can guide the prospects, give them vital information to make then trust you.
Once the prospects reach your website, you can use digital technology to reach them online through a wide variety of remarketing campaigns, entice them with special offers, build top-of-mind recall, and thus compel them to contact you.
Identify The Most Effective Marketing Strategies
Most realtors, consultants and developers still don't know what the most effective online marketing strategy is for their business. They don't know what marketing efforts are bearing fruit and what is just causing a drain on their budget. They are for the most part still very much old school and working around the shenanigans of digital media and other promotional tools is just not something they are cut out for. This is leading to increased expenses while the return on marketing investment is going down.
So how to use online marketing effectively for your real estate business? There are tons of digital marketing companies out there – but it is advised to consult the one that talks about the results they will deliver for your money and not those who simply sell marketing packages.
Identify your digital marketing goals and give the marketing company a clear understanding of what you need them to achieve. The experts should help you select the best online platforms to promote your business or your listings to the target demographic. There is going to be an ideal combination of marketing channels that will be customized to your real estate business category.
Get a sneak-peek into how your competitors are leveraging social media and take ideas that can help send your marketing messages across to your target audience.
Ask for reports and analyze them to measure the improvement in your online presence over a period of time as well as the returns you're getting on your marketing investments. Use an app or online software platform to help you gather all the contacts generated from online marketing in one place. You want a tangible return on your investment, your sales team needs to quickly catch up with the leads and your marketing team needs to show you results of leads generated – all can be managed in the same mobile or web-based application.
The Question Of Affordability
Real estate agents and consultants often face this problem. Their financial situation does not allow them to invest in modern-day tech that would help them diversify their portfolios or digitize their operations. Most of these agents and developers incline towards small deals and properties and depend highly on ground level information and property market trends that they can keep a track of by actually being in the field and through networking with other agents. This also leads to wrong investment decisions on the part of brokers and agents as well. They end up associating with and promoting properties that might not have any resale value or any significant return on investment, to begin with.
So what is affordability for you? Investment in technology for your business is like investing in real estate – it delivers its benefits and brings value over a period of time.
So instead of looking at the price tag today, calculate how much the tech investment is going to improve your processes, how much profits it is going to boost through optimized operations, and how much revenue it is going to increase through better business insights.
Having a well-updated web and/or mobile application, that is tailor-made for your business process and operations, will help. The database that is fed into these applications is constantly updated through online feeds, and the business intelligence it gives is based on current trends analysis and system reports. This will give you real-time information to make informed decisions.
Final Thoughts
The biggest trick that is going to work for any real estate agent, broker, consultant or developer is keeping themselves well informed of the technology available that can help boost their business manifolds. No amount of social media posts or mobile apps are going to help if you don't keep your facts in check and don't know what solution would be the right fit for your business. Consulting with information technology experts who work with businesses like yours is the right step forward, as those experts already understand the challenges of your industry and can recommend the right solutions. Other than, what you need is the zest to keep yourself well updated about every little development in your market, what your competitors are doing, and what your target audience wants this will give you the foresight to assess your opportunities and threats beforehand. For similar insights and stories, stay tuned to Zapbuild.
Recommended reading
The Anatomy of a Great Real Estate Marketplace
Receive Expert Insight By Email
You can receive more such insights, ideas and solution recommendations from our IT experts – directly in your email, absolutely free – by subscribing to our blog.
SUBSCRIBE NOW