Real Estate Marketplace Software – Get Answers to the Most Frequently Asked Questions
The real estate industry is different now. It is evolving. And we all are a part of this change. Customer relationship management and multiple listing services, several API integrations, user-friendly finder tools and third-party programs integrated into one software platform aimed at managing your residential or commercial property business are what the real estate industry of today is all about. It has been digitized!
Do you know that the global real estate management software market is going to reach a value of $12.85 billion by the year 2025? The compounded annual growth rate here is 4.7%! The customer relationship management software market alone is projected to record a CAGR of 5% by 2025. According to an independent study, the multiple listing service software market is going to see more than 12% CAGR between 2019-26.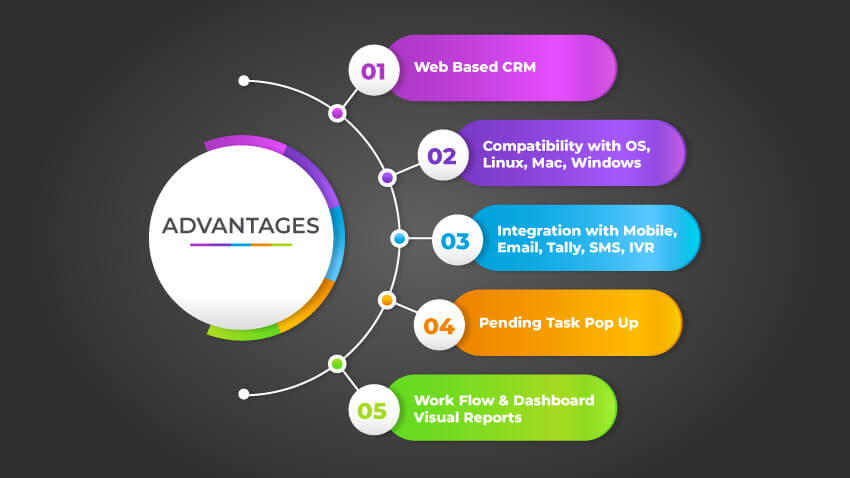 With the advent of cloud-based software platforms and several digital marketing functionalities it is quite obvious that you would feel a little intimidated by this drastic growth and changes that you see in front of your eyes. There are bound to be a few questions in your mind that pertain to customer relations or online real estate transactions or in general the whole digitization of this industry.
It is going to matter to you even more if you are a potential investor or stakeholder or a property agent or a real estate conglomerate that is looking to digitize their property management functions. Whether It Is On The Go CRM, Multiple Listing Software Services Or Cloud Based Real Estate Operations Management, Do Not Hesitate From Putting Forth Your Doubts And Questions
What Is A Customer Relationship Management Feature And Do You Need It?
This term is relatively new to this industry and is very commonly described as a strategy that encourages you to ensure complete customer satisfaction. This positively impacts your revenue and profitability by enabling effective customer interactions.Do ask the developer if a CRM feature is integrated into your real estate management software. And yes, you are going to need it.
Does Your Software Work For Real Estate Agent Teams As Well?
This question is very important primarily because your real estate team is just basically a mini brokerage firm. Real estate management software also enables team owners or managers to manage commission splits with their agents and also analyze individual agent progress. You should also be able to track all their financial transactions with the help of embedded reporting tools that will also help you reconcile all your accounting data. In case you decide to charge your agents with any monthly fee, you should be able to do so with this software platform.
I Use Platforms Such As Outlook And Excel, Why Should I Go For Real Estate Management Software?
Real estate management software is not a single purpose platform. It encompasses listing management, customer relationship management, property repairs, and maintenance tracking, commissions, rents and loan management and also transaction closing among several other functionalities. The tools that you have mentioned are going to be useful for your business but they have limited capabilities.
With a robust and reliable real estate management software you can get your business online from anywhere in the world.This software is going to take away a lot of your manual tasks that you would otherwise be performing on Excel or Outlook. You can automate listing preferences with your leads and improve your operational efficiency on the go.
What If I Am Not Able To Understand How To Use This Software?
Yes, the question of usability is very important. Any multiple listing software or real estate customer relationship management application that you get developed for your business should be very easy to use. Do you know how easy Facebook or Instagram is for example? Yes, real estate management software should be as easy if not easier to work with. If you get extensive online support, video tutorials, frequent tips, and a feature to get in touch with the support team through a chat module, nothing could be more human and simpler than this.
How Secure Is My Data Going To Be On This Software?
Now, this is a very critical question. A lot of real estate agents and developers are skeptical about the safety of their data on these online platforms. Make sure that they have adopted state of the art and the latest in security technologies and best practices to ensure the safety and security of your data; to begin with, this includes installing an SSL certificate, safeguarding again OWASP Top 10 vulnerabilities, proper authentication & authorization protocols, using industry-standard encryption, and a secure virtual private server.
Data security should be one of the top priorities of the software developer that you are going to associate with.
Should I Look For A Software That Can Manage My Website And All My Extensive Real Estate Data As Well?
Exactly what you should be looking for here is a cloud-based system. Standalone, desktop installable software is outdated and not usable in today's mobile world. Your real estate marketplace website, real estate database, mobile apps – all should be a part of the same cloud-deployed system.
Any real estate management software is not just a tool to manage your website or online agency. It does not just bring your online presence to several portable mobile devices but also allows you to choose how your mobile users would be able to access all your data. You will be the sole custodian of your database. You will have control over what your users and your peers in the industry can access on your application software.
You should be able to choose from a wide array of templates to modify your website both for desktop and mobile users at the same time. This will also dictate the availability of critical data to your users regardless of whether they use a desktop version of your site or your official mobile app. Proper classification measures will be enforced to ensure that all your data is indexed and well managed.
Final Thoughts
The buyer or investor has become more tech-savvy. He is now willing to make the transition from paper-based transactions to digital methods of buying and selling property. The eventual digitization of the real estate industry has triggered many new trends. The biggest one of them is the adoption of digital platforms for the purpose of marketing your real estate offerings, closing transactions, educating your customer base, efficient customer relationship management and much more. It is time that you got on board with it as well. But if you think that making this transition is going to be too tough and tiresome for you, do not sweat over it.
Recommended reading
Compliance Management Application – A New Age Construction Industry Standard And Its Feature
Receive Expert Insight By Email
You can receive more such insights, ideas, and solution recommendations from our IT experts – directly in your email, absolutely free – by subscribing to our blog.
SUBSCRIBE NOW