We have already seen how mobile and web-based applications are increasingly being adopted by real estate players. The biggest reason is that they enable them to connect with their clients and prospects, manage their staff and workflow, automate and optimize their business operations, and so much more. This results in complete customer satisfaction and presents a very clear and opportune platform to them to promote their real estate offerings to them, thereby increasing overall business profitability. It is time to look into the management challenges that apartment complexes and housing societies face, and how an online society management system can help. After all, these are also a part of the real estate industry that is witnessing such radical changes.
But we are not going to indulge in the many themes that an apartment and building management website, application or software offer to the user. This is not even about the ease with which the dashboard or the console can be used. We are here to discuss some really practical and easily applicable methods of optimizing your housing society management system. These optimizations are going to help in a lot of functions such as accounting, billing, rental agreement and terms management, leasing and maintenance for landlords and dwellers alike and it is going to apply to both residential and commercial properties. Following are 9 ways you can optimize your housing society software:
Functionalities Galore
If you are functioning as an active member of your society management committee, you would want almost every functionality under the sky to be a part of your website, application or software. These functionalities are going to depend on the requirements of your society. You will have to evaluate your needs before you begin to evaluate the product. You will have to check the modules and sub-modules and also the various patches that you will be receiving during the time the application is functional and the many administrative tasks that it is going to help you with, to simplify your life. The right functionalities should be able to give you maximum return on your investment.
Easy Management Of All Your Accounts
If the website/application/software you are using does not let you manage all your user accounts in the most user-friendly way and in one place, it is all going to be in vain. A housing society management app should be able to keep track of all modes of payments possible and no society member should ever have to indulge in calculations of their outstanding liabilities or their monthly or annual society fees and dues.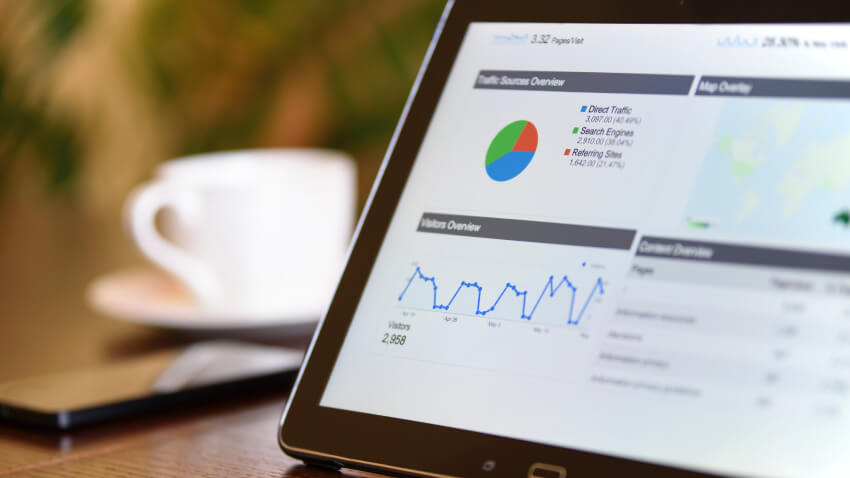 Contract Automation
This is another way to optimize it. Maintaining service contracts should not be on your to-do list anymore. It should be an automated task in your cloud-based society management system. All the manual tasks such as tracking the outstanding liabilities and any prepaid expenses with regards to all your service contractors should be taken care of by the website/application/software itself. It has to be fast and reliable.
Simplified User Interface
We know that this post is not about visual features but you can't really expect your website or application to be optimized without paying attention to the user interface. The bottom line is that everything should be easy to understand. There should be no room for any confusion when any member of your apartment complex or residential society is using a website or application.
Salary Calculation
If we are talking about automation and optimization, the salary that needs to be calculated at the end of every month should be automated as well. There are a lot of employees, contractors, servicemen, repairmen and maintenance staff members, and society committee members that will need to be compensated for their services at the end of every month. The housing society app you are thinking of adopting should be able to keep track of cash advances, salaries and wages of all your employees, income taxes and loans and overhead charges of any kind as well.
Ability To Schedule Meetings
A building management or housing society management software that is able to notify you of regular meetings and all events or celebrations or discussions among the society members through email, SMS, custom notifications or any other method selected by you is the ideal choice for you.
Complaints And Suggestions
Wouldn't it be easier if every member of your society can register complaints, suggestions, grievances, updates and any other requirements to your administrator through this very app? Transparent dispute resolution is something that we all seek. With an easy way to address all these issues your application is going to maintain harmony in your society and will eliminate any potential disputes and disagreements among the members.
Vendor, Assets And Facilities Management
There are consumable and permanent resources that all the society members are going to use. Your residential complex management App or website should be able to keep you updated on all the assets and facilities that are being regularly consumed in your society.
Facilities like the common health club or gym, party halls, open and recreational areas, and swimming pools and play areas for children, etc. should all be managed by website/application/software you choose.
You should be able to get instant notifications should any of these resources need repairs or maintenance or replenishment.
The Best And The Latest
Any apartment society management software application will be considered the best in its class if it is scalable and built with future updates in mind. Whether it is a cloud-based solution or a locally installed platform, the ability to duly automate recurring tasks is not the only thing that you should seek. It is the level of security and advanced features that should evolve over time and become more and more useful to you and your society members that are going to keep the entire platform well optimized and efficient.
Final Thoughts
Haven't you already seen how the numbers are piling up. Residential societies seem to be sprouting up randomly (well almost randomly) and the growth that the real estate market is witnessing is almost rampant. In some areas, it is very haphazard while in a lot of cities and states it is quite well planned. Regardless of it all, a housing society management software or an apartment management app will be needed at some point in time by every real estate developer or homeowner association. These were just a few examples of how you can optimize it. Remember, what you seek is going to depend largely on your needs.
Recommended reading
Housing Society Management Software – 12 Elements You Must Never Overlook
Receive Expert Insight By Email
You can receive more such insights, ideas, and solution recommendations from our IT experts – directly in your email, absolutely free – by subscribing to our blog.
SUBSCRIBE NOW