Anyone dealing in the sale of real estate properties knows the importance of multiple listing service software – how this facilitates real estate brokers to establish a connection with one another and their potential clients. It lets them see one another's listings of properties for sale and capture leads to enhance their sales.
Have a quick look at the top 10 features that your MLS real estate software should always have:
Eye Catching
Your multiple listing software should be loaded with relevant content that pertains to the most popular real estate listings so that it can attract audiences and get you more leads. Efficient IDX, RETS, or RESO integration with your MLS software is going to provide user-friendly features, property galleries and map search options that are going to increase your sales pretty fast.
Capture More Leads
Compelling and strong MLS software enables you to capture more leads by letting you understand what the visitor wants in terms of the kind of property.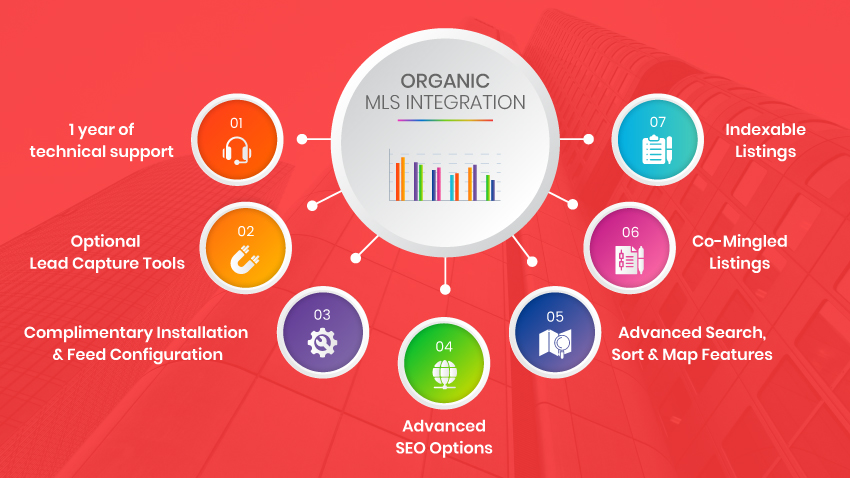 Responsive Design
Mobility in today's world cannot be emphasized enough. Highly responsive MLS software is characterized by several functionalities that let the user resize, shrink, hide, enlarge or move the app according to the different screen sizes for smart devices that they are using.
Responsive design is going to further your lead capture ability irrespective of the browser or device your client is using.
Market Trends Features
Market trend and analysis features are also very much in demand. You may look for a module that contains or provides the user several reports and statistics analyzing the trends and supply and demand curves of various kinds of property listings that will help them determine the appreciation and depreciation rates and also compare the options available to them.
Email Prospecting
You can further leverage the power of your MLS software technology with the help of auto email prospecting. You can easily feed the specific search criteria for customers and clients and the feature will run automatic queries and send relevant emails and messages to your clients with information that is going to matter to them such as:
High-quality reports about the latest developments in real estate and photos of the properties they are interested in
You as the market will also get customizable criteria and can pick the frequency at which you want to contact your potential clients
A quick view of all the listings that you have shared with your customers or clients through mail up until a given point in time
Client Portal Feature
Do not forget to ask for a client portal feature to enable communication among clients of MLS participants. This feature will help buyers and investors in finding the perfect properties for their needs according to their budget. They will also be able to organize and create a list of tasks and items necessary for a successful closing. You may provide the user with a unique login and the following features:
The ability to view all the listings added to the portal by every agent
Prioritize, view and filter the listings according to their criteria
View the listings along with their photos and personal notes and their location on Google maps
Ability to communicate with the agent and ask questions and also set up appointments according to their convenience
They should also be able to receive progress reports and updates from the agents they have connected with through this client portal feature
Calculation And Authorization Features
Your MLS real estate software will turn out to be a real winner if it has an inbuilt mortgage calculator to ascertain loan balances, monthly mortgage payments, lump-sum payments and more. Your user should be able to do the following without any glitches:
Calculate their monthly principal and interest amount quickly
Creating a detailed amortization schedule for every payment made
Ability to customize their monthly payment amount if they want to pay up extra and close the deal sooner
Ability to accelerate mortgage payoff with options such as bi-weekly or bi-monthly payments
Edit/Add Listing Feature
This is the perfect tool to quickly view and manage all your listings and submit any new changes or additions or removals to them on the go. It also facilitates data quality control on all your new listings, custom validation, ability to duplicate your listings for different locations, easy and fast broker approval on all your new listings and notifications for the same and much more.
Contacts Manager Portal
The contacts manager portal is going to keep all your contacts and synchronize all your conversations in one place. You can import and export contacts without losing connections and leads. Add private notes to each of the chats or conversations you've had with them. You can edit contact data, send bulk emails, receive custom notifications, add them into specific groups and edit the list later, create mailing labels and prioritize and categorize each contact and contact groups for searching and prospecting purposes.
Buyer Scrutiny Feature
The buyer scrutiny feature is going to help you identify and qualify potential buyers for your real estate and property listings. The standard income and debts of the potential investors or clients will be taken into account to determine the approximate mortgage loan that they qualify for. Instant comparison of the buyers' debt to income ratios with relevant loan programs will help them understand what they can afford and what they can't. This feature is going to help your potential investors understand the available options they can use to increase their buying power.
Any good software application is not just about the information it provides but also about delivering a great user-experience Your MLS software should provide the following very obvious benefits to all users:
Easy to use layout and design that is simple and logical
Navigation buttons to home and help should be easily visible and reachable
Any MLS software is incomplete without useful help tutorials, step by step instructions, videos, e- support and also toll-free phone call options
You may also ask for an option to change the layout of the app to the desktop or laptop or tablet version
Your MLS software should also allow the user the ability to multitask by letting them open simultaneous windows on their smartphone
Easy to view message boards should also be a part of your MLS software where the user can view their messages and notifications
An easy to use "my listings" feature will let them view and manage their listings quickly
Always ask for a "my contacts" and "search listings" feature as well
Task manager option will allow the user to prioritize tasks, receive notification reminders and set deadlines to send out emails or text messages or check for any leads or work in progress
Market watch feature should be able to let the user keep a tab on the market and the most recent MLS listing activities
Ability to sort out listings by any field or criteria selected by the users and then save it as a spreadsheet is another very useful feature you should ask for
Links to other applications or property finder options such as Google Maps (through API integration) and the ability to provide an aerial view of the commercial or residential property or search listing
Final Thoughts
The real estate industry as we know it has shown a lot of growth. The buyer or investor has become more tech-savvy. They expect everything to be on their fingertips and the only way to make that possible is with reliable MLS software. If you think that this transition to digital platforms is not your cup of tea or is just too demanding, you are not alone. Zapbuild, over the years, has come across several players in the real estate industry who were more than reluctant to embrace digitization. We understand the struggles real estate developers and brokers face when welcoming new technologies into their daily business realm. And this is exactly why Zapbuild is here.
Recommended reading
The Anatomy of a Great Real Estate Marketplace
Receive Expert Insight By Email
You can receive more such insights, ideas, and solution recommendations from our IT experts – directly in your email, absolutely free – by subscribing to our blog.
SUBSCRIBE NOW