Fleet
Effective fleet management is crucial to thrive and survive in the logistics industry. Without it, the success of the logistics business is unthinkable. It involves several different activities, including vehicle tracking, driver safety and health, and upkeep of every vehicle. Its main objective is to boost production and efficiency while reducing expenses and raising customer satisfaction.
Managing two to three vehicles in logistics is simple enough. But when your business grows and your fleet expands, you'll face more difficulties, including choosing the best routes, keeping your cars in good working order, and complying with regulations
So how can you deal with the challenges that occur due to the growing fleet? Fleet management software can help with this. Any business that needs to manage day-to-day operations requires an efficient fleet management system. 
What exactly does fleet management mean? How would it benefit you? If you have any of these questions, keep reading to find out the answers!
What Is A Fleet Management System in Logistics?
In order to maximize productivity and cut costs, businesses can control and coordinate their fleets of delivery vehicles. Fleet management is a technique used to track and monitor workers and couriers in addition to vehicles. 
It necessitates a system that makes it simpler for the fleet manager to coordinate the tasks, from fuel management to route planning, that is easy to manage by fleet management software. 
Whenever you need it, vehicle management software provides your business with all the necessary information about the performance of your fleet. It functions as a sophisticated database with a variety of applications that let you track and report the important aspects that might increase productivity and decrease expenses.
Implementing a fleet management system inside your logistic business helps manage:
Vehicles and equipment
Maintenance and repair
Fuel and emissions
Inspections, defect reporting, and audits
Assets and inventory
Accident and risk management
Budget and forecasting
How Is Fleet Management Carried Out?
The process of supervising and organizing a fleet of vehicles to ensure efficacy, safety, and cost-effectiveness is known as fleet management. It works as follow:
Software: The foundation of the fleet management technique is GPS tracking. The fleet manager can view the specific location using the software and utilize it to monitor the vehicles. In addition to vehicle monitoring, the dashboard-style software also gives information on other elements of driving performance and safety.
Telematics: Fleet managers can easily acquire data regarding a vehicle's speed, braking force, and fuel consumption through telematics, which helps them determine necessary maintenance and repairs. The sensors help detect any sudden movements, such as speeding and hard braking.
Maintenance: Keeping track of a fleet's records and maintenance expenses can be expensive. By handling timely vehicle maintenance and planning deliveries in advance, using a fleet management system can help cut costs.
Features Of Fleet Management System
A Fleet Management System (FMS) is a software-based tool that enables managing and keeping an easier track of a fleet. It provides a wide range of features and functionalities to boost productivity, streamline processes, and cut expenses. 
All the below-mentioned features give fleet managers the ability to take well-informed decisions, maximize fleet efficiency, improve fleet safety, and cut operational expenses. 
Here are a few common features of a fleet management system:
Vehicle Tracking: Using real-time GPS tracking, fleet managers can follow the speed and path of any vehicle. This feature also offers insightful data on driving habits, fuel usage, and enhances route planning.
Fleet Analytics and Reporting: FMS delivers in-depth reports and analyses on a variety of fleet performance metrics like fuel efficiency, driver behavior, and overall fleet utilization. Having insights helps make data-driven decisions which further help increase productivity and cut expenses.
Fuel Management: FMS helps monitor fuel usage and spot problems like gasoline theft, inefficient driving, and unauthorized fuel use. It supports the implementation of methods to cut gasoline costs.
Maintenance Scheduling: Based on miles, engine hours, or predetermined time intervals, the system may automatically schedule and handle vehicle maintenance. Regular maintenance keeps cars in top shape, preventing failures and enhancing safety.
Driver Management: Vehicle management solution can monitor driver behavior, performance, and hours of service to ensure legal compliance, encourage safe driving habits, and efficiently manage driver assignments.
Benefits Of Fleet Management System
Businesses that depend on a fleet of vehicles can gain a lot of advantages by integrating a Fleet Management System (FMS). Let's discuss the benefits one by one:
Improved Efficiency: FMS supports route optimization, monitoring driver behavior, and reduction in idle time, improving fleet productivity and efficiency. Effective route planning also results in decreased operating expenses and fuel usage.
Cost Savings: Long-term cost savings is another advantage. FMS helps decrease fuel consumption, lessens wear and tear on the vehicles, and stops unauthorized use of the vehicles. Better maintenance planning also extends the life of vehicles and helps prevent costly repairs.
Real-time Tracking and Monitoring: Fleet managers can keep track of the whereabouts of their vehicles, the actions of their drivers, and any deviations from the planned routes thanks to real-time tracking and monitoring features. This ability improves fleet security and enables prompt emergency response.
Enhanced Safety and Compliance: By keeping an eye on driver performance and spotting risky habits like speeding or abrupt braking, fleet management systems assist in promoting safer driving behavior. 
Faster Response Times: Fleet managers can respond swiftly to problems like accidents or breakdowns by using real-time data and notifications, assuring prompt help and little downtime.
Enhanced Asset Utilization: Monitoring vehicle utilization and spotting underutilized assets are made easier with the support of fleet management solutions. This enables companies to decide on the size of their fleets and maximize the use of their assets.
Data-driven Decision Making: FMS offers useful information and analytics on a variety of fleet operations-related aspects. Data-driven decisions can be made by fleet managers to increase performance and efficiency overall.
How To Implement Fleet Management System?
Having an effective vehicle management solution eventually benefits your bottom line. Below are a few steps to get started:
Define Your Needs: It is important to determine what your fleet management needs are. Detail down the problems and challenges you as a fleet manager can face. Defining all your needs helps you find out the right solutions and determine the important features. The most common challenges that fleet managers can deal with are:
Vehicles and equipment
Maintenance and repair
Fuel and emissions
Inspections, defect reporting, and audits
Assets and inventory
Accident and risk management
Budget and forecasting
Set Your Goals: Setting objectives for the implementation of vehicle management software is the next step. This will help you better focus on starting points and track your progress. The most common goals of every fleet manager are:
Enhancing delivery times
Reducing fuel and operational costs
Minimizing the number of road incidents
Choosing The Right Software Solution: Selecting the right software solutions is vital and for this, you can take the following factors into consideration:
Features: Determine what features are vital to you by taking into account your fleet management requirements. For instance, if fuel management is a primary priority, you should search for software that flags engine idling and tracks fuel consumption. 
Usability: Utilizing fleet management software will streamline your business operations. Your staff should be able to use the chosen solution immediately with little training because of its straightforward UI. 
Scalability: Your fleet might consist of a few vehicles now, but if your business grows, that number can increase quickly. The best fleet management software will be able to easily scale to meet your demands. 
Customer Support: Technical problems can cause unnecessary delays to your operations. Choose a company that provides top-notch customer service. 
Conclusion
There is no denying that technology can improve the productivity of your logistics business. You can increase driver productivity, decrease unplanned downtime, and increase the longevity of your equipment using fleet management software.  
Now is the time to implement this technology before it's too late. The logistics sector is experiencing a boom, so seize every chance you can. The team at Zapbuild is excited to work with you to implement fleet management technology. 
Our fleet management solutions include everything you need to manage your fleet, including the ability to plan maintenance tasks, create custom reports, and track your assets and vehicles in real time. 
Set up a call or a demo right away to learn more about implementing a vehicle monitoring solution for your fleet!
Congratulations! You're All Set to Build You Dream Mobile App
Those are the most common steps used while developing and releasing an app. This is generally the process through which we get an app from concept to the app stores. A wide variety of specialized skills and years of expertise are needed at every stage of mobile development. That's why it's always a smarter choice to hire a firm instead of an individual to create your mobile app.
If you're also planning to build a mobile app for your business but struggling to find the right firm for designing and developing it, you can count on us. At Zapbuild, we have a team of the most dedicated, skilled, and experienced designers and developers that help you turn your mobile app's idea into an outstanding product.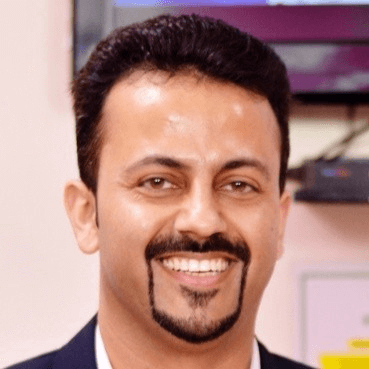 Receive Expert Insight By Email
You can receive more such insights, ideas, and solution recommendations from our IT experts – directly in your email, absolutely free – by subscribing to our blog.
SUBSCRIBE NOW