If you're running a business that involves managing inventory, learning how to efficiently organize your stock is crucial.  But organizing inventory in a warehouse is not a piece of cake. 
According to a report by Waspbarcode, 43% of small businesses need to track their inventory. 
The success of your business depends on efficient inventory management, which includes everything from timely ordering to proper receiving, tracking, and storage of your products.

Thus, it is vital to prioritize and invest in proper inventory management to achieve long-term success and stay ahead of the competition. Ensuring accurate and effective inventory management can streamline your business operations, prevent stockouts, reduce waste, and increase revenue. 
In this article, learn what inventory management is, why it's essential, and what are the industry's best practices to manage inventory for streamlined business operations effectively. 
What is Warehouse Inventory Management?
Warehouse inventory management involves overseeing the storage, movement, and tracking of goods in a warehouse to ensure that everything is accounted for and in the right place at the right time. It requires careful planning, organization, and attention to detail to ensure everything runs smoothly.
Effective inventory management is about maintaining optimal inventory levels to ensure that right products are available at the right time and place. This requires inventory visibility, which means having accurate and up-to-date information about inventory levels and locations. 
Key features of effective inventory management are:
Physical inventory count
Cutoff analysis
Finished goods inventory analysis
Freight cost analysis
Overhead analysis
High-value stock tests
Inventory count reconciliation
Importance of Warehouse Inventory Management for Your Business 
Warehouse Management System is a powerful tool that can provide numerous benefits to businesses. As a result, inventory management is more important than ever, and below are some reasons why it should be considered an essential investment for any business operating a warehouse.
1.

Enhanced Order Fulfillment
Efficient warehouse inventory management ensures that the right products are available at the right time, improving order fulfillment accuracy. With proper inventory tracking and management, businesses can fulfill customer orders quickly and accurately, leading to increased customer satisfaction and repeat business.
2.

Increased Warehouse Productivity
Warehouse inventory management optimizes warehouse space and product placement, leading to increased productivity. When products are easily accessible and organized, employees can pick, pack, and ship products faster and with fewer errors. This can save time and reduce labor costs, ultimately increasing profits.
3. Improved Customer Satisfaction
Accurate inventory management and timely order fulfillment lead to improved customer satisfaction. Customers are more likely to return to a business that delivers their products on time and without errors. This can help companies to build a loyal customer base and increase revenue.
4.

Cost and Time Savings
Efficient inventory management can save businesses time and money by reducing waste and excess inventory. Proper inventory tracking allows businesses to identify slow-moving products and make informed purchasing decisions. This can help businesses avoid overstocking and reduce the costs associated with carrying excess inventory.
5.

Faster Shipping and Deliveries
Effective warehouse inventory management can lead to faster shipping and deliveries. 
When products are organized and easily accessible, employees can fulfill orders quickly and efficiently. This can result in shorter lead times, faster shipping, and, ultimately, happier customers.
Warehouse Inventory Management Best Practices
After establishing fundamental warehouse inventory management procedures, looking for opportunities to refine and optimize your operations is essential. Here are five best practices that can contribute to the development of a more streamlined and productive warehouse:
1.

Use Warehouse Mapping Techniques
Organizing your inventory into priority categories can be a valuable strategy for effective inventory management. This allows you to gain insight into the ideal frequency and quantity of orders while distinguishing the essential items that may cost more and move more slowly. 
Industry experts recommend the ABC categorization method, which divides your inventory into three groups based on their value and turnover rate. 
Group A: The A category includes high-ticket items that are essential to your business but require fewer orders. 
Group B: The B group consists of moderately priced items that move more slowly than C items but faster than A items
Group C: Lastly, the C category includes lower-cost items with a fast turnover rate. 
This classification system can help you optimize your inventory management practices and ensure that you are prioritizing the most essential items for your business.
2.

Transform Your Employees into Inventory Experts
Think of your employees as superheroes who can help optimize your inventory and streamline operations. By investing in employee training and education, you can ensure they have the knowledge and skills to manage your inventory efficiently. Encourage your employees to become experts in all aspects of inventory management, including:
Tracking inventory data
Identifying and categorizing inventory
Using warehouse management software,
And conducting audits
Provide regular training sessions and opportunities such as Lectures, workshops, and webinars for professional development to keep them up-to-date with the latest inventory management trends and technologies.
3. Track and Record Inventory Data 
Accurately tracking and recording inventory data is essential for effective inventory management. Inventory management systems and spreadsheets can be extremely useful in achieving this.
You need to keep track of essential information such as:
Physical inventory count
Cutoff analysis
Finished goods inventory analysis
Freight cost analysis
Overhead analysis
High-value stock tests
Inventory count reconciliation
Additionally, you may want to track data such as:
Physical inventory count
Cutoff analysis
Finished goods inventory analysis
Freight cost analysis
Overhead analysis
High-value stock tests
Inventory count reconciliation
Having this data recorded and tracked systematically and organized can help you make informed decisions regarding inventory ordering, storage, and shipping. It can also help you identify trends in your inventory and make adjustments accordingly.
4.

Invest in Warehouse Management Software 
Did you know that 24% of small businesses track their inventory with pen and paper? However, manually updating and maintaining inventory records in a company can increase the risk of human error and decrease productivity. In addition, this method is also vulnerable to data loss since inventory sheets can deteriorate over time, get misplaced, or be substituted.
Investing in advanced warehouse management software provides numerous benefits to your business. First, it provides real-time visibility into inventory levels and locations across the supply chain. This software allows businesses to track inventory movements from receiving to shipping and everything in between, ensuring that products are always in the right place at the right time. 
With the help of inventory management software, businesses can optimize warehouse space, reduce stockouts and overstocks, and improve order fulfillment accuracy. The system also enables automatic tracking of inventory levels, making it easier for businesses to manage and forecast demand. 
Here are some of the features of ground-breaking warehouse management software that help businesses of all sizes streamline their warehouse operations.
Physical inventory count
Cutoff analysis
Finished goods inventory analysis
Freight cost analysis
Overhead analysis
High-value stock tests
Inventory count reconciliation
5.

Audit Your Inventory Regularly 
According to 2020 IMRG's benchmarking data, the return rate for e-commerce businesses was recorded at an average of 15%. However, this figure varies by industry, with some sectors reporting higher return rates than others. Therefore, proper management of storage and proper identification of products may result in dissatisfied customers, leading to the potential loss of valuable clientele.
Auditing inventory is essential for better-streamlined warehouse operations because it helps maintain the accuracy and completeness of inventory records. By auditing inventory, you can identify discrepancies and potential issues with inventory levels, such as overstocking or understocking. This information allows you to adjust your inventory levels accordingly, ensuring you always have the right amount of inventory to meet demand. 
Additionally, auditing inventory helps identify obsolete or damaged items, reducing the risk of wasted space and resources. Overall, regular inventory audits help improve inventory accuracy, reduce costs, and increase operational efficiency in the warehouse.
Here are some audit procedures you might think of applying in your business:
Physical inventory count
Cutoff analysis
Finished goods inventory analysis
Freight cost analysis
Overhead analysis
High-value stock tests
Inventory count reconciliation
How Zapbuild Helps Businesses With Warehouse Inventory Management System
Need cutting-edge inventory management software to streamline warehouse operations? Well, you can count on Zapbuild. Zapbuild can help you build warehouse inventory management software that has an all-in-one solution to simplify your daily operations, from inventory tracking to order fulfillment. We have helped many clients around the world by providing customized warehouse tech solutions to meet their unique needs.
This software, tailor-made to meet the specific needs of your business, automates repetitive and time-consuming tasks, allowing your employees to devote more time to core tasks and enhancing productivity and profitability. Moreover, these features enable you to reduce errors, improve accuracy, and streamline operations. Whether your objective is to optimize your workflow, increase efficiency, or minimize costs, investing in a good inventory management solution can help you achieve your goals.
Congratulations! You're All Set to Build You Dream Mobile App
Those are the most common steps used while developing and releasing an app. This is generally the process through which we get an app from concept to the app stores. A wide variety of specialized skills and years of expertise are needed at every stage of mobile development. That's why it's always a smarter choice to hire a firm instead of an individual to create your mobile app.
If you're also planning to build a mobile app for your business but struggling to find the right firm for designing and developing it, you can count on us. At Zapbuild, we have a team of the most dedicated, skilled, and experienced designers and developers that help you turn your mobile app's idea into an outstanding product.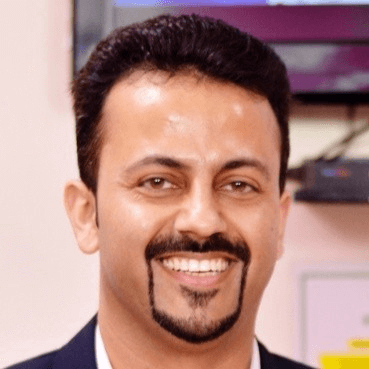 Receive Expert Insight By Email
You can receive more such insights, ideas, and solution recommendations from our IT experts – directly in your email, absolutely free – by subscribing to our blog.
SUBSCRIBE NOW