A new era of technologies is greatly transforming the way industries operate. Among these innovations, the use of "Internet Of Things" is a growing trend. From retail to healthcare to anything in between, IoT is transforming the operations of every business around any industry. But one specific sector where the technology truly stands out is the supply chain. 
The supply chain is a complicated system that involves numerous processes, including demand management, product planning, inventory management, etc. However, using IoT in supply chain management can make complex procedures simpler and more efficient. 
Read this comprehensive guide to learn more about IoT technology and how it helps simplify supply chain management. So if you are looking for a modern way to manage the supply chain or simplify logistic operations, consider implementing IoT solutions. 
What Are Common Challenges In the Supply Chain
The supply chain is a complicated system with several processes. It is also associated with several challenges as mentioned below:
Lack of real-time visibility: One of the biggest challenges in the supply chain is a lack of visibility. The stakeholders in a supply chain must have complete visibility into the flow of materials and goods if they want to manage them properly. If there is poor visibility, the chances are higher that it can cause delayed shipments.
Managing a large volume of inventory: Supply chain inventory management makes sure you have adequate raw materials on hand to fulfill requests on time. As a result, the stakeholders face a difficulty when managing a large quantity of resources. The availability of resources, whether in excess or scarcity, can have a significant impact on how effectively a process operates.
Handling expenses: Another difficult aspect of supply chain management is managing expenses. The pressure on stakeholders will never go away because of the rising prices of shipping and raw materials. They must manage the cash flow linked to shipping, storage, production, packaging, distribution, and other expenses, as well as make sure the products are delivered on schedule. 
Monitoring storage conditions: Food and chemical products require appropriate storage conditions. Monitoring storage conditions presents challenges that can be solved by integrating IoT. Through the smart supply chain, this strategy makes it simpler to monitor the quality of the products. As a result, it can save money by reducing product degradation from poor storage conditions.
Demand forecasting: An essential and demanding component of the supply chain is managing constantly shifting client needs. Therefore, stakeholders should use analytics to construct a plan for an accurate demand projection. 
The Evolution Of IoT in Supply Chain
IoT transforms how businesses manage their supply chains and logistics by fusing the power of analytics, cloud, mobile computing, and internet networks. IoT devices comprise cart sensors, trackers, and more to link computer systems via Wi-Fi networks, GPS, and other technologies to track goods and deliveries.
The Internet of Things, or IoT, is a game-changing technology that is reshaping the supply chain industry. It entails integrating sensors, devices, and networking capabilities into tangible objects to enable online communication, data sharing, and interaction among them. 
It brings a new level of visibility, efficiency, and control to the supply chain. Businesses can track real-time data on location, temperature, humidity, and other pertinent conditions by mounting sensors to products, vehicles, and facilities. This makes it possible for precise tracking, improved routing, and simplified inventory management. 
Additionally, by monitoring environmental conditions during shipping and storage, IoT enables predictive maintenance of machinery and equipment, saving downtime and assuring compliance with quality standards and laws. 
How IoT Helps Simplify Supply Chain Operations?
Tracking and monitoring are two of the main reasons to use IoT in supply chain management. Administrators of warehouses and fleets of cars for transportation can now keep an eye on their inventory and vehicles. 
IoT technology gives companies a real-time, comprehensive perspective of their supply chain, enabling increased efficiency, cost savings, and decision-making abilities, all of which promote ideal performance and business expansion.
Moreover, it also helps revolutionize and digitize many supply chain management-related operations by connecting devices and sensors and enabling data flow between them. So, let's look at some benefits of integrating IoT in supply chain management.
Enhanced Visibility 
Real-time visibility is among the biggest IoT benefits for supply chain management. IoT sensors can provide real-time data on various qualities of items and raw materials. For instance, stakeholders can view the precise position of the products and calculate the travel time. The temperature and humidity of items can also be determined from anywhere.
Customer Satisfaction
Because IoT devices can give customers real-time updates on the status of their orders, an improved customer experience is another top IoT benefit. Customers can therefore access information about the precise location of their orders and the expected delivery date from anywhere. Businesses will eventually be able to improve consumer loyalty and service.
Efficient Inventory Management 
The management of inventory is a vital yet challenging responsibility. IoT sensors can give you real-time information on the status of your inventory, enabling you to make smart business decisions and avoid stock shortages. Based on client expectations, these insights might also help you forecast future inventory requirements. IoT devices also inform you of physical aspects like product damage, leaks, broken packaging, etc.
Asset Monitoring
IoT solutions can facilitate asset monitoring and tracking, much like inventory management. Supply chain managers can verify the status of each asset item using IoT technologies like intelligent materials, sensors, RFID tags, etc. rather than manually logging the data. Managers can rapidly obtain all essential information regarding specific services or goods. 
Monitor storage conditions 
A growing trend is the integration of IoT into supply chain management. The warehouse is used to hold a lot of items during transportation. To assure the quality of these commodities, IoT makes it possible to monitor the storage conditions, such as temperature, humidity, exposure to the atmosphere, etc.
IoT Solutions in Supply Chain Management
Businesses can use a number of smart Internet of Things (IoT) solutions, such as RFID tags and sensors, GPS tracking systems, and smart warehouse solutions, to improve their supply chain management.
RFID Tags and Sensors Radio Frequency Identification 
RFID tags and sensors are IoT devices that transmit data on the location, temperature, and other conditions of the products, providing valuable insights for supply chain managers.
GPS Tracking Systems 
GPS trackers are Internet of Things (IoT) gadgets that offer real-time location information for assets like vehicles, containers, and pallets. Businesses can use this information to streamline routes, shorten travel times, and guarantee delivery on time.
Smart Warehouse Solutions 
Smart warehouse solutions help businesses improve productivity, minimize operational costs, and eliminate errors by deploying IoT solutions.
The Future Of IoT In Supply Chain Management
The adoption of new business models that make use of IoT capabilities as well as data analytics expertise are all necessary to succeed in supply chain management. Supply chains will certainly become more automated, intelligent, and transparent in the future, driven by IoT. Businesses that adapt to this future will gain from higher productivity and profitability.
The End Note!
Now that you understand how IoT affects supply chain management and its numerous advantages, it's time to take steps for its integration.
IoT offers a variety of cutting-edge IoT gadgets and streamlines processes in supply chain management. It helps with product tracing, increases accuracy, and improves the clarity of interactions.
It would be quite beneficial to hire a qualified IoT app development agency if you want to integrate IoT into your supply chain. Get in touch with us to ensure a smooth integration of IoT into your supply chain.
Congratulations! You're All Set to Build You Dream Mobile App
Those are the most common steps used while developing and releasing an app. This is generally the process through which we get an app from concept to the app stores. A wide variety of specialized skills and years of expertise are needed at every stage of mobile development. That's why it's always a smarter choice to hire a firm instead of an individual to create your mobile app.
If you're also planning to build a mobile app for your business but struggling to find the right firm for designing and developing it, you can count on us. At Zapbuild, we have a team of the most dedicated, skilled, and experienced designers and developers that help you turn your mobile app's idea into an outstanding product.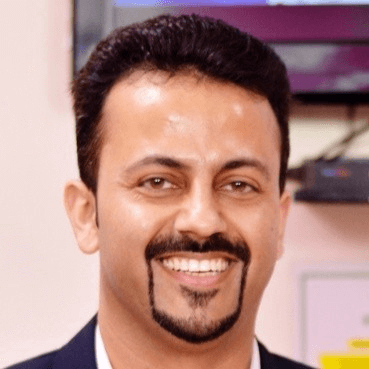 Receive Expert Insight By Email
You can receive more such insights, ideas, and solution recommendations from our IT experts – directly in your email, absolutely free – by subscribing to our blog.
SUBSCRIBE NOW