Transportation
According to recent research by Data.AI, people now spend an average of 4.8 hours per day on their smartphones. Among the various activities that keep us hooked to our devices, using mobile applications takes the lead. 
This growing trend has caught the attention of businesses, leading to increased investments in mobile application development.
For transportation and logistics businesses, the need for efficient and streamlined operations is more critical than ever. 
A well-designed mobile app can not only enhance customer engagement and brand recognition but also provide immense value to users, setting businesses apart from their competitors.
With this in mind, if you are looking to capitalize on the benefits of mobile apps for your transportation and logistics business, our step-by-step guide will assist you in creating a successful and user-friendly mobile app from scratch. 
10 Steps To Build A Mobile Application For Your Transportation and Logistics Business
Define Your App's Goals and Objectives:
Before diving into app development, clearly define the goals and objectives of your mobile app. Ask yourself the following questions:
What specific problems and challenges does your app aim to solve in the transportation and logistics sector?

How will the app improve the efficiency and transparency of your business operations?

Who is your target audience? Are you catering to shippers, carriers, or both?

What features and functionalities do you want to include in the app to meet your business goals?
Research and Plan Your App's Features:
Understanding the needs of your target audience is vital. Conduct thorough market research to identify pain points and areas where your app can add value. Here are some features to consider for your transportation and logistics app:
Real-time tracking:

Allow users to track the status and location of their shipments in real-time.

Digital documentation:

Enable users to upload and access digital documents related to their shipments, such as bills of lading and invoices.

Secure payment gateway:

Integrate a secure payment system for hassle-free transactions.

Route optimization:

Provide users with the most efficient and cost-effective routes for their shipments.

In-app communication:

Facilitate seamless communication between shippers and carriers through in-app messaging or chat support.
Create Your App's Wireframe:
Once you have a clear understanding of the app's features and functionalities, the next step is to transform those ideas into a visual representation through wireframing. A wireframe is like a rough sketch of your app's screens and interactions, focusing solely on the layout and structure without any distractions of colors or graphics.
During the wireframing process, you'll carefully plan the placement of buttons, navigation elements, content sections, and any interactive elements required to accomplish specific tasks within the app. This allows you to visualize the app's flow and user journey, ensuring that it aligns with your business objectives and user needs.
Choose a Specialist:
For a transportation and logistics app, you need a team of skilled developers and designers with expertise in mobile app development and the logistics industry. 
You can either hire an in-house team or outsource the development to a reputable app development firm like Zapbuild  that has years of experience in creating ground-breaking transportation and logistics solutions.
Design Your App:
The design of your app is crucial as it directly impacts user engagement and satisfaction. Keep the design clean, user-friendly, and consistent with your brand identity. Ensure that the app's interface is intuitive and easy to navigate, allowing users to access information and perform actions seamlessly.


Develop Your App:
The development phase involves turning your app's wireframe and design into a functional product. Consider the following aspects during app development:
Front-End Development:

Focus on creating a user-friendly and responsive front-end that offers a smooth user experience across different devices.

Back-End Development:

Build a robust and scalable back-end infrastructure to handle the app's data, user authentication, and other core functionalities.

API Integration:

Integrate APIs for real-time tracking, payment gateways, and communication features to enhance the app's performance and user experience.
Test Your Mobile App:
Thoroughly test your transportation and logistics app to ensure it functions correctly and meets user expectations. Conduct various types of testing, including:
Functional testing:

Check if all features and functionalities work as intended.

Performance testing:

Ensure the app can handle heavy loads and operates smoothly under different network conditions.

Security testing:

Validate the app's data security measures and protect sensitive user information.
Launch Your Mobile App:
Once your app passes all tests and meets your quality standards, it's time to launch it to the public. Submit your app to the respective app stores, such as Google Play Store and Apple App Store, following their guidelines and review processes.
Market Your App:
A successful app launch requires a well-planned marketing strategy. Promote your transportation and logistics app through various channels, including social media, email marketing, and partnerships with relevant industry players. Highlight the unique features that set your app apart from competitors.
Gather User Feedback and Iterate:
After the app launch, actively seek user feedback to identify areas for improvement. Use this feedback to make necessary updates and enhancements to keep your app relevant and up-to-date with evolving user needs.
Conclusion:
Developing a mobile app for your transportation and logistics business can revolutionize the way you operate and serve your customers. By following this step-by-step guide, you can build a user-centric and efficient app that caters to the unique requirements of the logistics industry. 
Remember that ongoing updates and customer engagement are essential for the long-term success of your app. Partner with a reliable development team to ensure your app remains competitive and aligned with industry trends.
Build Your First Mobile App with Zapbuild
Ready to create a game-changing mobile app for your transportation and logistics business? Partner with Zapbuild, a leading firm with a proven track record in delivering innovative and user-friendly transportation and logistics solutions.

Our team of skilled developers and designers will work closely with you to bring your app idea to life and provide a seamless user experience. Take the first step towards success by contacting us today!
Visit us to learn more about our services and schedule a consultation. Let's transform your vision into a powerful and efficient mobile app together!
Congratulations! You're All Set to Build You Dream Mobile App
Those are the most common steps used while developing and releasing an app. This is generally the process through which we get an app from concept to the app stores. A wide variety of specialized skills and years of expertise are needed at every stage of mobile development. That's why it's always a smarter choice to hire a firm instead of an individual to create your mobile app.
If you're also planning to build a mobile app for your business but struggling to find the right firm for designing and developing it, you can count on us. At Zapbuild, we have a team of the most dedicated, skilled, and experienced designers and developers that help you turn your mobile app's idea into an outstanding product.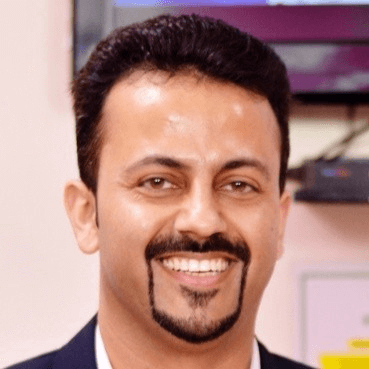 Receive Expert Insight By Email
You can receive more such insights, ideas, and solution recommendations from our IT experts – directly in your email, absolutely free – by subscribing to our blog.
SUBSCRIBE NOW