One of the primary processes of the supply chain is transportation. It entails a wide range of tasks that must be managed effectively, including planning carrier management, cargo tracking, and delivery.
Different customers have different expectations; many of them want their packages delivered the same day or the next day. Along with the higher expectations, businesses also have to deal with rising freight prices and complicated transportation management.
Transportation businesses, by leveraging cutting-edge technologies, can increase their logistical capabilities while lower costs. For businesses in logistics, Transportation Management System (TMS) is a boon. It is a system that can enhance operations, boost sales, and improve customer service. 
In this post, we will discuss the Transportation management system and associated aspects in more detail:
What is the Transportation Management System?
In the supply chain, the transportation management solution is essential. A TMS helps businesses transport goods accurately from the point of origin to the point of destination. Using this logistics platform, businesses can better organize and carry out goods transfers. Other names for TMS include transportation management software or a transportation management solution.
Why Use Transportation Management Systems
Transportation management systems have a significant impact on every step of the supply chain, from planning and procurement to logistics and lifecycle management. Greater customer satisfaction is the result of effective transportation planning. The business then expands as a result of increased sales. It is essential to have a system that will enable you to manage complex processes successfully.
Who Needs TMS –
Logistics and supply chain experts working for manufacturers and distributors can use a transport management system to control incoming and outgoing shipments.
Retail businesses that need to manage the delivery of goods from suppliers to their warehouses such as trucking, rail, and ocean shipping, can use TMS software. 
Manufacturers
Distributors
E-commerce businesses
Retail establishments
Logistics service providers and third-party logistics firms
Almost all industries have businesses that employ transport management systems. Those can profit from the advantages of transportation management systems to efficiently and cost-effectively streamline their supply chains.
Features Of Transportation Management System
TMS software carries features that help reduce complexity and boost productivity. Below are a few mentioned ones:
Transportation planning and execution: By automatically comparing and reserving carrier rates, businesses can streamline goods shipping. Plan the most effective route for the transportation of the goods after deciding on the mode of shipment—air, ocean, truck, or rail freight. Utilize real-time tracking and trace capabilities to track progress while optimizing loads. 
Freight management: Using a TMS, businesses can carry out the main freight management tasks, such as scheduling shipments with carriers. The ability to track shipments and communicate that information with suppliers is made feasible by real-time visibility into the movement of goods.
Order management: TMS solutions can assist in streamlining the order management process. Real-time tracking of the status of transport orders has the advantage of increasing the effectiveness of transportation management.
TMS dashboards, reporting, and analytics: Plan ahead for transportation demand, evaluate costs and profitability, and respond promptly to unforeseen situations. You can make quick, data-driven decisions if you have real-time access to all aspects of the transportation process. 
Benefits of Transportation Management System
Reduce shipping costs
Reducing shipping costs is among the biggest advantages a TMS offers. Using analytics and optimization, this system can help lower costs. A transport management system provides useful information on how to cut costs.
Real-time delivery tracking
Real-time tracking of drivers and cargo is possible with the help of a TMS. This gives information about how to plan a route effectively. Additionally, it shows which drivers and routes are the most effective.
Improved customer service
A TMS can monitor on-time performance while delivering higher levels of customer care. The TMS offers an interface where businesses can track shipments precisely and update their customers. 
Boost productivity and efficiency in the warehouse
By integrating a TMS inside your business, it is possible to keep a record of orders and monitor their location in the warehouse, throughout transit, and upon arrival. Users will be able to check procedures to make sure they're effective in this way.
Boost supply chain effectiveness
Your business productivity will increase if you can monitor drivers, inventory, and other activities. This can boost efficiency and lower inefficiencies in supply chain management. A transportation management system improves supply chain efficiency and saves money.
How to choose the right transportation management system for your business
Here are important aspects to take into account when selecting a transport management system for your company.
INTEGRATION
Integration increases productivity, decreases errors, and enhances supply chain operations visibility. The TMS should be able to communicate with and interact with logistics service providers to provide real-time tracking, automated shipment planning, and communication. 
USER-FRIENDLINESS
A user-friendly transport management system should have an interface that is simple to understand and navigate. TMS software that is simple to use and customized to your company's requirements helps to increase efficiency and productivity, which ultimately results in reduced costs and higher earnings.
COST
The price of TMS software varies significantly depending on the features and capabilities offered. To make an informed choice, you should evaluate the costs of different TMS software development companies and compare them to the benefits your business will receive.
Conclusion
Logistics businesses require cutting-edge technology to help them survive and grow in a competitive space. If you work in logistics, transport management software is an absolute must. It helps increase the company's overall output and supply chain effectiveness. 
Integrating a transport management system inside the business is beneficial for countless reasons. A good TMS will optimize your supply chain, boost customer happiness, save supply chain expenses, and assist your company in reaching the next level.
Utilizing TMS solutions is essential when the company environment changes due to new consumer behavior patterns. To update your business operational procedures, Zapbuild can assist you in developing a transportation management system with rich features. 
FAQs
What does transportation management software do? 
A transportation management system (TMS) is a platform that makes use of technology to assist businesses in the planning, carrying out, and optimizing of the physical movement of goods, both incoming and departing.
What is the most used transportation system? 
The most popular form of transportation in logistics is through the road. Road transport, which includes everything from bicycles to vehicles and trucks, is used the most in logistics over any other method.
What are the four basic functions of transportation management? 
A transportation management system's capabilities
Optimize daily transport operations and logistics;
Streamline document flow;
Keep track of compliance with trade agreements and standards;
Ensure prompt product delivery.
Congratulations! You're All Set to Build You Dream Mobile App
Those are the most common steps used while developing and releasing an app. This is generally the process through which we get an app from concept to the app stores. A wide variety of specialized skills and years of expertise are needed at every stage of mobile development. That's why it's always a smarter choice to hire a firm instead of an individual to create your mobile app.
If you're also planning to build a mobile app for your business but struggling to find the right firm for designing and developing it, you can count on us. At Zapbuild, we have a team of the most dedicated, skilled, and experienced designers and developers that help you turn your mobile app's idea into an outstanding product.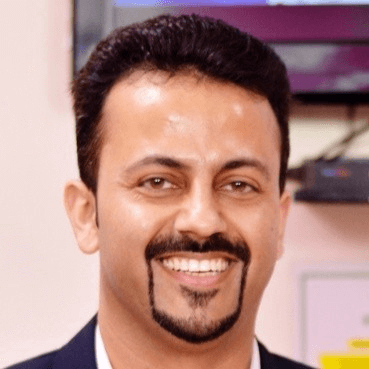 Receive Expert Insight By Email
You can receive more such insights, ideas, and solution recommendations from our IT experts – directly in your email, absolutely free – by subscribing to our blog.
SUBSCRIBE NOW