Zapbuild family planned an official trip to the 2 most auspicious locations of Aanandpur Sahib and Naina Devi and an unprecedented place of vision known as Virasat-E-Khalsa. All the three locations were mesmerizing and touched the hearts of all those who were accompanying the trip. The day started with happy faces and an extreme energy to have fun and excitement and ended in the same spirit.
The Deluxe bus was parked at ISBT, Chandigarh, everyone boarded the bus at 7 in the morning. The cool breeze was blowing and everybody enjoyed the morning sun and the cool breeze with the
chirping of birds. The delighted faces started having fun just 15 minutes after starting from Chandigarh to feel the goodness of going to the 3 beautiful places in the surrounding areas of Chandigarh.
Things started with Aantrakshi to solo songs and then to Punjabi folk and to hilarious presentations… all courtesy (Satwinder Singh and Ramandeep Singh). Everyone enjoyed the comedy circus show to the best of spirits. And in no time we reached Aanandpur Sahib around
quarter to nine.
We went on to see the famous Gurudwara and had langar there. Next we moved on to Virasat-E-Khalsa – The museum depicting the culture of Punjab. The camera's were deposited and cell phones switched off on entering the place. But the very entrance made us feel that we were in a different world. A world full of joy and so much of creativity. It took 2 hours to go through each and every detail of the area.
Next in our journey was Naina Devi, the famous temple in the picturesque hills of H.P. It took us around an hour to get to that place. Next came the adventurous walking phase of climbing up
the hill through hundreds of steps to reach the temple. Though exhausting, but the freshness of the place made us forget all the toil we had made in last half an hour.
While coming back we stopped to have dinner at a nice dhabba and an amazing and refreshing tea. The whole party that had lost energy all the day, started making fun again after having good food. It was lot of fun – singing, dancing and leg pulling while coming back too.
So finally we reached the destination ISBT with all our minds and soul refreshed.
Thanks all for making this so memorable and enjoyable.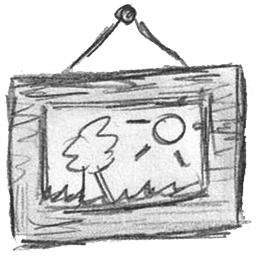 pics @ our facebook fan page