How will you choose the best learning and training management system for your company? Given that there are already so many options in the market, picking out the one that is going to suit your company's needs the best is not going to be an easy job. There are going to be a lot of things that you will have to keep in mind along with an array of features that you might need, the ease of use you are looking for, your company's training needs, your employees' current knowledge, and also your budget that you can allocate to invest in the training software. Once you have all these factors charted out, you will begin with the following steps to ascertain what learning management software is going to be perfect for you. Start By Knowing Your Audience.
How Old Are Your Employees And The General User Who Is Going To Use The Training System?
If you are targeting the youngsters, they are going to enjoy this whole experience. They are also going to share their new learning achievements on social media platforms and exchange ideas and views regarding the same. Similarly, if you are catering to an old school generation of employees or users, their behavior and attitude toward your training management tool are going to be completely different.
Understanding The Skills Of Your User Base
When you are planning to create the best learning management system software for the purpose of training newcomers or new candidates in your organization, you need a system that encourages them to discover for themselves what the various learning materials and resources the platform offers them. Your corporate training software should be able to offer different learning paths and curves to the users so that they can find the best solution for their training woes.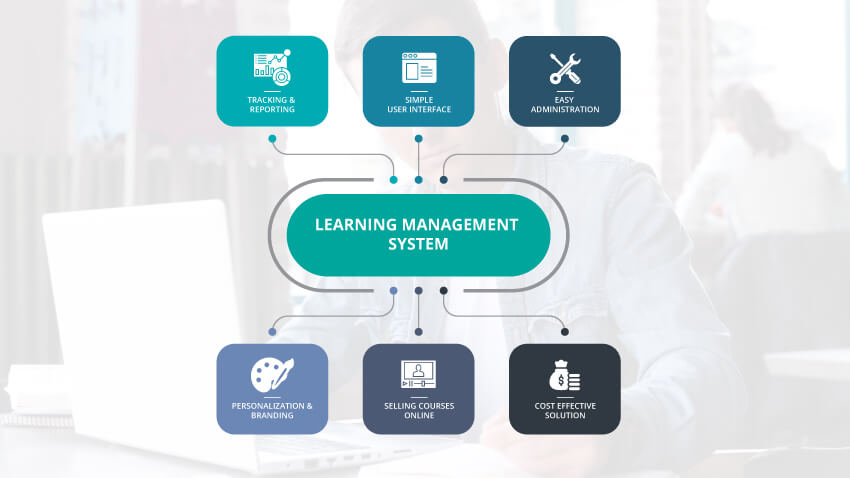 Being Tech Savvy Is Also Important
Your user has to possess a certain amount of technical knowledge to use a cloud based learning management system that is going to simplify their learning process.
Size Of Your User Demographic
Whether it is a student base or an employee base, the number of users is going to matter a lot. Your corporate LMS software should be able to handle that much traffic and should allow seamless registration, logins and use simultaneously.
Determining Your Goals And Objectives
You have to come up with a particular business goal objective that you need to achieve with the help of the e-learning module. Even your users should be able to answer what they are exactly trying to achieve from availing this training opportunity. Your objectives and aims should be very specific from the start. They should be measurable, achievable and time-bound. For example, if you want to make your sales department more efficient and expand their knowledge base, you can have the following objectives to achieve within a set time frame:
Expanding the knowledge of the staff members by educating them regarding your product line and benefits of each product in your portfolio
Teaching efficient sales techniques to all your employees regardless of the department that they are working in so that everyone is on the same page
Checking and assessing your employees' knowledge base of the product line after the training module is complete
Assessing The Current Skills Of Your Workforce
When it comes to developing a learning management system or software, you will benefit a lot from knowing about the specific skills and talents of your employees. This is especially relevant to companies who want to create a learning environment conducive to the fast grasping of concepts and industry trends. Depending upon the current skill set and expertise of your employees, you would have to enterprise lms software that has the right functionality and creative control along with the usability you need for all your personnel.
Ask If Training Management System Software Has Features You Want
There must be a wide variety of training and assessment features that you want in your business training management system. For example, if you want a higher return on your investment, for that the corporate learning management software you choose needs to be user-friendly, usable on mobile devices, should have content re-usability features, the option to gamify certain aspects of the software, social learning options, and micro-learning features as well. It should facilitate the assessment of your staff's knowledge level and provide self-paced learning, provide communication and collaboration tools for trainers and trainees, as well as provide data – driven insights to judge the efficacy of training.
Do Not Forget To Explore The Market
When you have defined the many features of the LMS that you seek and also decided upon the cost that you can bear for the same, it is time to shortlist the vendors and also find out what your peers are using. Begin by asking your friends in the same industry about their experience with the training systems they use. You can shortlist LMS development company based on the features that they are offering keeping your budget in mind.
Testing The Learning Management Software
You will have to test this platform to see if it helps you achieve your goals. The LMS development company that you are thinking about associating with should offer free trials so that you can ascertain whether it has the capabilities that you want or not.
Make sure that the software makes it easy for users to login, upload training materials, download files, assign content and assignments to learners, and facilitate easy editing of courses, etc.
The LMS interface has to be user-friendly, and it should never be difficult to understand how to add users and assign content to them.
It should be easy to master the system both for the instructor and the learners and that is only possible with an intuitive user interface.
Load the proprietary learning management system to its maximum limit to see how much pressure it can take. You can do that by uploading tons of learning materials in different sizes and formats so that its ability to handle heavy traffic and extensive usage can be gauged.
This will ensure that the system can handle several users at the same time without crashing for hanging.
Choose The Best Learning Management System Software
So, you have already tested the software. It is time to settle on a product that offers the required features for the instructors, content creators, researchers, experts, and industry gurus and learners and every other user that is going to be using your learning management system.
Final Thoughts
A training and learning management system that is user-friendly, available in cloud and offline, has the shortest implementation time frame, and comes with constant support and maintenance features is going to be successful hands down. And if you are facing any challenges in creating such a mobile and web based training management system, do not hesitate in contacting Zapbuild. We are here to help you create the perfect solution for your business training management needs.
Recommended reading
Most Practical Use Cases of a Business Learning and Training Management System Software
Receive Expert Insight By Email
You can receive more such insights, ideas, and solution recommendations from our IT experts – directly in your email, absolutely free – by subscribing to our blog.
SUBSCRIBE NOW