Most education institutions would look for the best LMS but they fail to understand that any e-learning management system and its usability and success will depend on the organization's objectives. There is no hard and fast rule for the right implementation or optimal utilization of a course management system for educational institutions, but there are a few important things you must keep in mind to make the most of it.
Defining A Course Management Software
An LMS is defined by what it does for the user. The primary function of an e-learning system is to keep into account the objectives of the educational institution, their online teaching material, and the desired outcomes and present to the students the right study materials that help them in imbibing knowledge and also keep track of their learning. The content creators and instructors are able to upload learning assets on this platform that are then made accessible to remote learners, researchers, and students alike.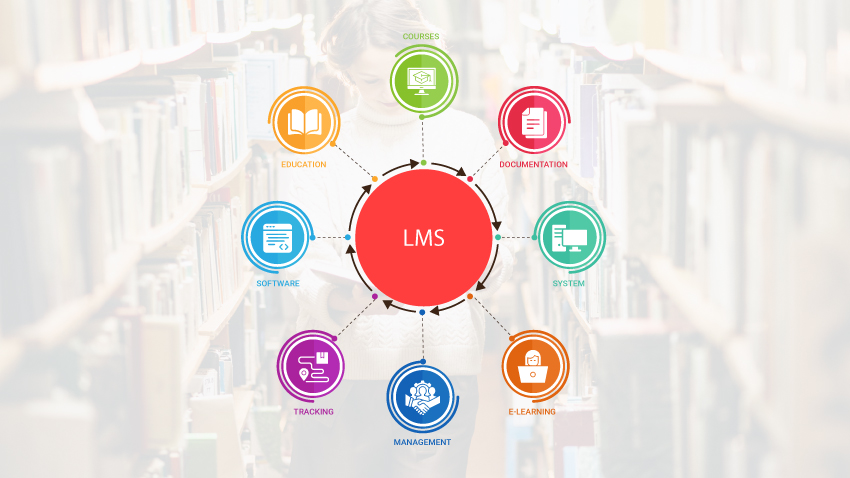 But this is not all. You will have to take certain steps to make it more usable for every user. You will have to make the effort to utilize it to its maximum potential so that your organizational objectives can be realized. How Can You Make Your Online Learning Management System More Effective And Make Learning More Fun And Result Oriented?
According to experts, an LMS platform that includes a comprehensive student tracking feature will be very successful in making the entire learning process more fun and effective. These tools make it easier for the teachers and administrative staff to closely monitor a student's progress. Other than this there is also virtual learning and posting space for both teachers and students where they get instant access to discussions and even their progress reports and many important questions that they want answered.
The data collected and presented by the learning management systems for schools eventually makes a lot of difference in the quality of teaching. The instructors are able to understand which students are going to benefit the most from a particular learning methodology and which of them are going to need more assistance both in understanding the school LMS software and the course at hand.
Have A Look At The Following 5 Creative Ways To Make Full Use Of Your School LMS System
Student Interaction
When you are trying to make the most of your learning management system software, inviting students to participate more actively in the teaching and learning process is a very good idea. The students feel more encouraged and motivated to study when they are involved in the planning process of creating any lessons for them. This is a very effective way to involve less engaged students and it makes them feel important and a part of this online community.
Unifying Differentiated Course Materials
Different students are going to learn and imbibe knowledge at different speeds. The trick to effectively managing a class and teaching every student at the same time is to make content available for every one of them studying at every level simultaneously. You may also set up a specific completion point or a timeline for every course that should be enough for all the students to catch up with one another regardless of what level they are at.
Virtual Tutoring Sessions
Your course management system is incomplete without a virtual tutoring session because it is going to benefit the students in the most unique way. They can communicate with the tutors regularly and if they have any questions or concerns regarding any subject or course or syllabus, they can get the answer on the go. They should be allowed to just drop in their query and get their misconceptions and doubts clarified as soon as possible.
Integration Of Learning Games
This is another way to make the most of your learning management software because students learn the most when they are having fun and practical activities and gamification of any aspect of their syllabus are going to help you achieve that. The fact that your school LMS website is scalable and usable on a plethora of devices makes it even more conducive to the fun element of learning. You may use the LMS to host revision games and achievements and create fun quizzes and questionnaires just to pique the interest of the students.
Talking About Regular Quizzes
We just mentioned the gamification of quizzes and questionnaires which was not something to be just read and forgotten. Being able to organize regular quizzes and one-on-one question-answer contests is a very practical benefit of using an LMS. By organizing quizzes and dictations online, you may be able to save a lot of time that usually goes into organizing tests and rendering assessments for the same. There is absolutely no workload of having to collect any data for the exams, marking and returning the test papers, and even deciding upon the frequency of the assessments for that matter.
The entire quiz can be objective in nature and still very much usable when trying to track the progress of students and identifying their problems.
By Using Your LMS To Its Maximum Potential You Will Be Reaping The Following Benefits That It Has To Offer:
Ensuring consistency of learning among all its students
Engaging students and creating relevant and appropriate courses that are actually going to deliver them the intended teaching completely
Easy tracking and reporting of student progress regardless of the course that they are pursuing
Achieve better progress through gamification, achievements and badges, and enhanced engagement
The ability to keep your courses up to date by constantly updating and improving your course management system
Easy distribution of content among all its users without having to depend on hard copies of materials
If you see that you are not able to make the most of your LMS, it is time to take a break and think. There must be something that you can do to make your e-learning system more effective and the entire learning process faster and more efficient. However, if learning management system development seems like a feat too difficult to accomplish, Zapbuild is just a click away.
Recommended reading
Online Learning Management System – What Is Its Potential In Developing Countries
Receive Expert Insight By Email
You can receive more such insights, ideas, and solution recommendations from our IT experts – directly in your email, absolutely free – by subscribing to our blog.
SUBSCRIBE NOW