The cannabis industry is witnessing some really radical changes in the way it is perceived. The legal prohibitions may give way to softer restrictions and this is going to affect the way consumers can access marijuana products. In the light of the recent developments that have led to many states across the US legalizing marijuana/cannabis for various purposes, should you be thinking about getting your own cannabis discovery and e-commerce platform created to make the most of this opportunity? The cannabis industry is going through a lot of changes worldwide but at the core of it are online cannabis marketplaces. Businesses in the cannabis industry are going to make it a more stable and sustainable sector with the legal shackles that are about to be lifted up in the near future.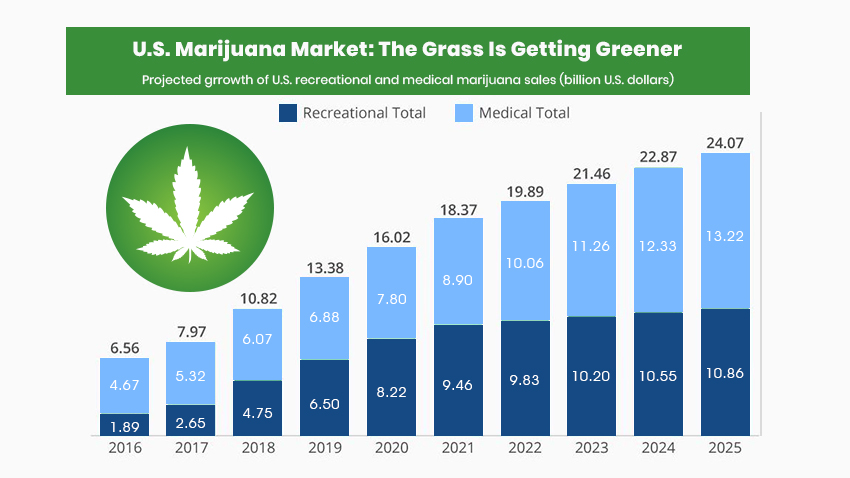 What is the future of the Cannabis Industry?
Let's discuss some of the monumental changes that we are going to see in the cannabis industry in the coming days.
1) Legalization Of Cannabis
Federal legalization of Cannabis is in tow for many more states. By the year 2021 medical Cannabis is going to be federally legal and all the states will be able to choose whether they want to legalize it recreationally or not. So far 33 US states and territories have decided to legalize Cannabis / recreational marijuana in the year 2020. Some of them are:
New Jersey
New Mexico
New York
Vermont
Arizona
Florida
Alabama
Mississippi
North and South Dakota
Pennsylvania
Delaware
Minnesota
Montana and many more
2) New Regulations For The Existing Cannabis Market
The future of the Cannabis industry will largely depend upon legal and regulatory guidelines both at the state and international levels. The prohibitionist laws are gradually going to fall away, making way for recreational marijuana that will help it slowly find its place in the legal market. According to a new research, 62% of Americans are in support of the legalization of marijuana. The demand for it is growing and this is what has translated into 33 states willing to legalize marijuana use at the moment.
3) Acceptance In The International Market
According to an independent study, the global legal marijuana market is expected to reach $73.6 billion by 2027. The expected expansion CAGR is 18.1 %. The medical segment currently holds the leading revenue share which is at 71% and due to faster adoption of Cannabis as a useful and effective pharmaceutical product is capable of treating medical conditions such as arthritis, cancer, Alzheimer's and Parkinson's disease and several other neurological conditions, the growth is expected to show nothing but an upward trajectory. The primary use of legal marijuana is going to be medical/adult use with product types that are going to lead the market primarily comprising buds, oils, and tinctures in order of decreasing preference. The world has recognized its importance in the treatment of chronic pain, mental disorders and critical cancers of various kinds. The countries that are going to benefit a lot from the legalization of marijuana include the US, Canada, Germany, Italy, Netherlands, Switzerland, Poland, Czech Republic, Australia, Uruguay, Columbia, Argentina, Israel, Chile and Mexico and many more.
4) Challenges That The Cannabis Industry Will Face In The Future
There are political challenges that we have already mentioned but the next big hurdle is going to be navigating the Cannabis industry so that tech startups can be encouraged to make these products available to potential users and more capital can be pooled into the currently unorganized Cannabis sector. The demand for medical marijuana is increasing and Cannabis companies are in the process of generating massive funds to meet this demand.
Companies need to find the right niche for their operations to meet the unmet demand in their territory.
The next challenge is to find the right salespeople and industry experts that will help them navigate the rapid growth in demand.
The final obstacle will be creative branding and marketing and promotion activities that will give the desired return on investment to investors.
5) How The Cannabis Industry Is Welcoming The Changes Brought In By Retail Technology
With the legalization of marijuana products and recreational Cannabis, dispensaries will have to digitize their operations as well. Physical stores will make way for digital-first experiences comprising cannabis websites and marijuana mobile apps. Enhanced customer check-in systems will take the place of long queues that are visible in front of the very few legalized Cannabis stores that we have across the world.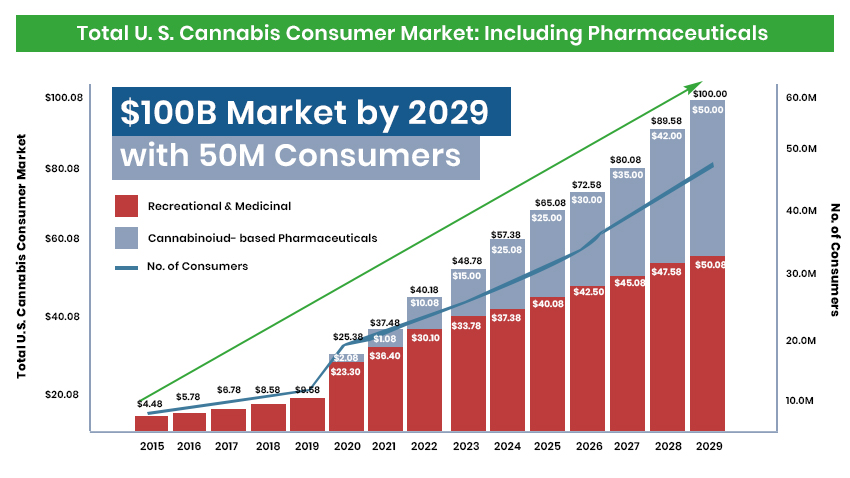 Marijuana Products And Plants That You Can Sell Online
Hemp
This is a form of Cannabis plant that contains 0.3% THC or less. It is usually grown to maximize yield and size. Its uses are very versatile and it can be made into paper, food, textiles and body care and more. Selling CBD products made from hemp is legal across the nation and in most countries outside the US.
Legal marijuana
Marijuana is commonly referred to as weed and contains more than 0.3% THC. The characteristics of marijuana differ from hemp because it can be bred to optimize its amount of THC and overall CBD content. It can be sold for medical and recreational purposes depending on local laws in the form of budding flowers which are primarily extracted from female plants
Cannabis Indica, Sativa and Hybrid
The two main forms that Cannabis is available in are Indica and Sativa. Indica buds are typically sold as a relaxant to patients and Sativa plant buds are usually sold for recreational purposes to give the user a "high."
Cannabis Products And Accessories That Are Making Way To Online Marijuana Marketplaces
Cannabis buds/flowers
Dried cannabis
Capsules and softgels made from cannabis
Cannabis topical applications
Cannabis-based oil and vaporizers
CBD products derived from hemp
To Sum It Up
Yes, Cannabis products can be made available to users in various edible forms as well and can be accompanied by various accessories such as vapes and glass pipes and much more. The right e-commerce marketplace website development for your cannabis business with product search, discovery, and recommendations, plus online shopping and delivery options is going to give your business a boost ahead of your competitors. By easily bundling up your products and accessories together, and giving them recommendations based on their preferences, you can make your customers return for repeat purchases and even lure them in for your monthly/recurring subscriptions as well. For more such insights into the growing cannabis industry and the way technology can make you a leader in it, consult our industry experts today.
Receive Expert Insight By Email
You can receive more such insights, ideas, and solution recommendations from our IT experts – directly in your email, absolutely free – by subscribing to our blog.
SUBSCRIBE NOW